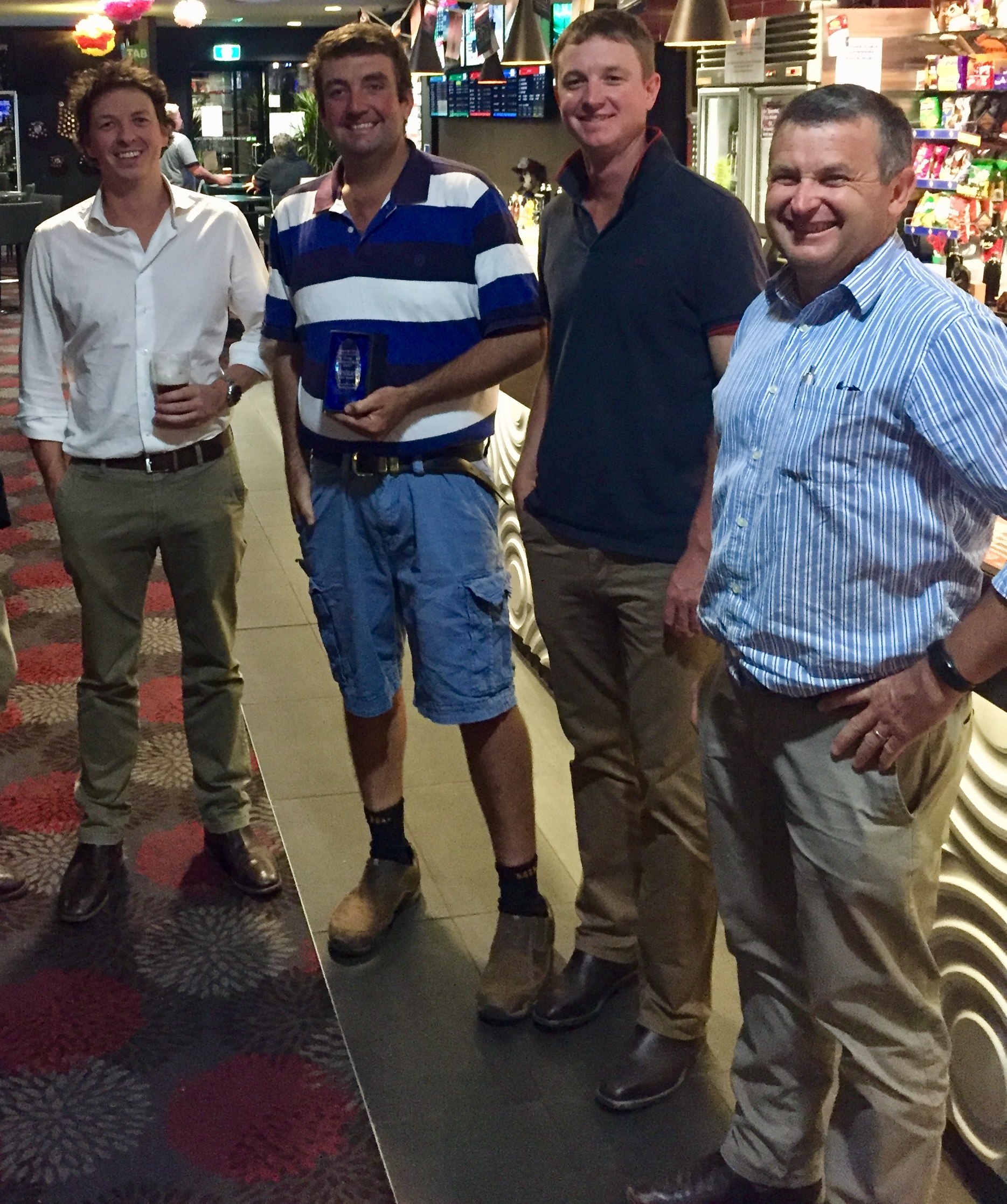 The Canowindra Show Crop Competition award night sponsored by Rabo Bank was held last Tuesday 20th March at the Canowindra
Services Club for entries that went into the 2017 Canowindra Show.
Approximately 8 farming operations entered the competition where they were judged on crop management, yield and potential
yield, water use efficiency and crop rotation. All crops were judged by Frank McRae and Phil Cranney this year with some strong results.
"Some of the crop yields were phenomenal considering the very dry winter we experienced with such little in crop rainfall received last year," said Les Robson, Crop Competition Organiser.
Brad Howard from Hassad Australia won first place in the wheat section with the Coolah variety grown at "The Pines" Canowindra
with the crop yielding 6.2 tonnes per hectare. Second place was Stuart Tait with his wheat from Billimari.
First in the Canola section was Stuart McDonald from "Belmont" Canowindra with second place going to Sam Gavin with his Canola from the Binni Creek Rd.
Les would like to see some younger farmers get involved in the competition for this year so if your farming operation is within a 20km radius of Canowindra and want any further information give Les a call on 0429 070 686.
By Sarah Maynard