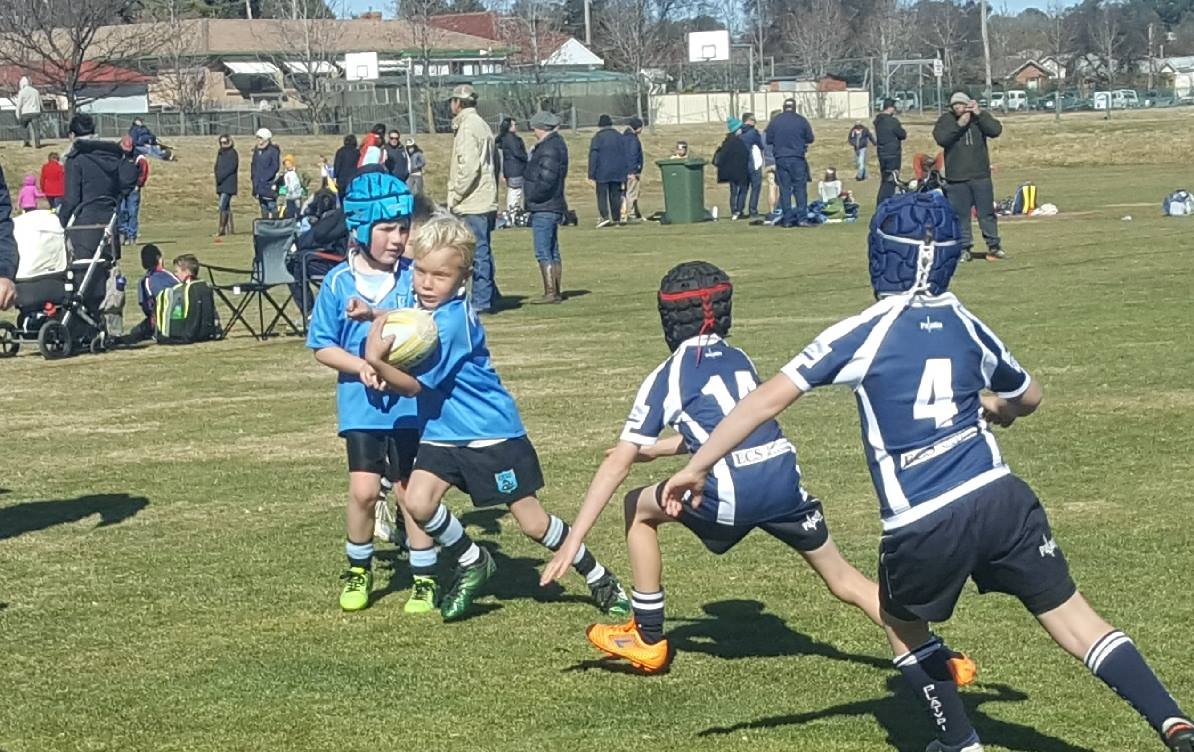 On Saturday the Canowindra and Cowra Under 13's played the Dubbo Blues. The BIG blue side ran the ball hard and fast the whole game. Our boys played their hearts out with Dylan scoring tries but were beaten by a better side on the day. This week's game will be played at the Canowindra Oval at 10.30am on Saturday 29th July against the Dubbo Reds, please come along to support the Pythons.
The U7's had a really good day holding their defensive line well. James showed how he is improving his skills with every game and Will Harris and Alex made some great hard runs.
U9s had three hard games but are working really well as a team. Cooper had a great day scoring four tries, Jack and Marcus scored a try each. But the best reaction of the day went to Fred when he crossed the line for the first time.
A brilliant performance by the U11s in their first game against Orange Emus saw the Pythons triumph 6 tries to 1. The boys went down to Cowra in the second game but lifted the passion & commitment to be competitive against Bathurst going down 4 tries to 2. Hassad Player of the Day went to Will Pearce.
We are all looking forward to hosting our Gala Day this Sunday from 9am with over 40 teams coming its set to be a great day.