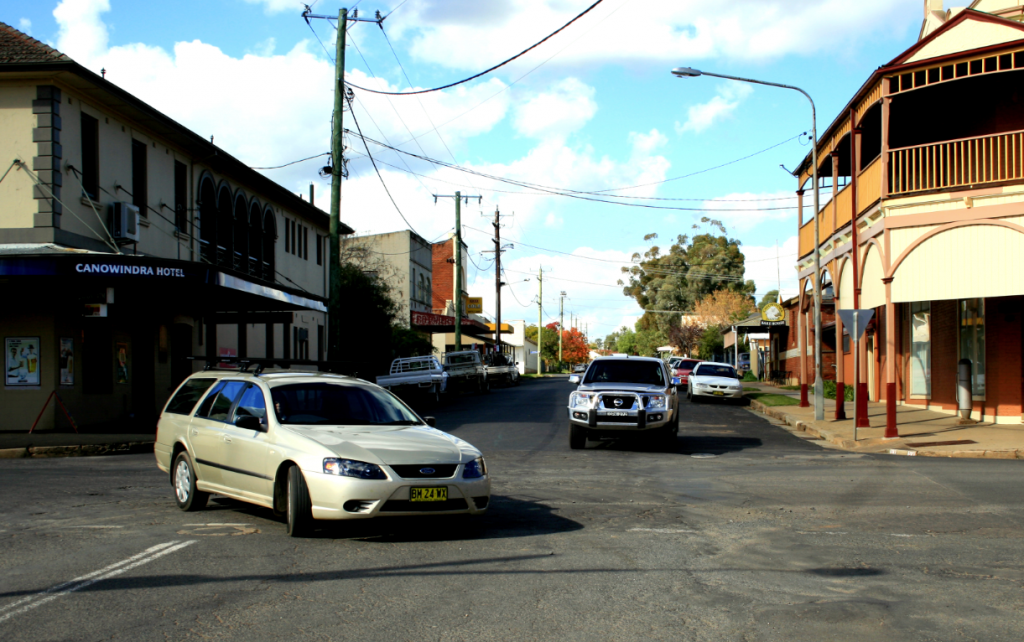 Cabonne Council has announced its allocating nearly $12 million for road works throughout the shire over the coming new financial year, but there's not much joy in the draft budget for Canowindra.
While the council's planning road "future-proofing" projects costing between $220,000 and almost $1.1 million on Davys Plain, Bowen Park, Lake Canobolas, Iceley. Euchareena and Spring Terrace roads, there's only one job proposed for Canowindra – "work ranging from $45,000 to $75,000" for Blatchford Street.
Otherwise, Canowindra will share $120,000 with Molong in a task force study aimed at improving the approaches, signposting and overall image that each town presents to visitors.
We'll also see another $120,000 allocated for a pathway linking the Canowindra Pool intersection with Grant's Bridge to upgrade pedestrian access across the river to South Canowindra.
Mayor Ian Gosper says the $11.8 million dedicated for shire roads "represents almost a third of the council's proposed $38 million expenditure in the next financial year."
He says a recent community survey showed that "85 percent of Cabonne residents considered roads the most important service delivered by the council.
"That's why we have increased our roads budget by $2.6 million – a rise of more than 28 percent."
The draft budget calls for increases in water, sewage and waste management charges – water up 10 percent for the two financial years ending 2016, sewage services up 2.3 percent next year and an "average annual increase" of three percent in waste management charges over 10 years.
Good news for the entire shire, however, is that rates are not going to rise this coming year.
The council says it's not going to take up a 2.3 percent rate increase offered by the Independent Pricing and Regulatory Tribunal to all councils as part of the state government's current drive to reduce their dependence on state funding.
By Derek Maitland