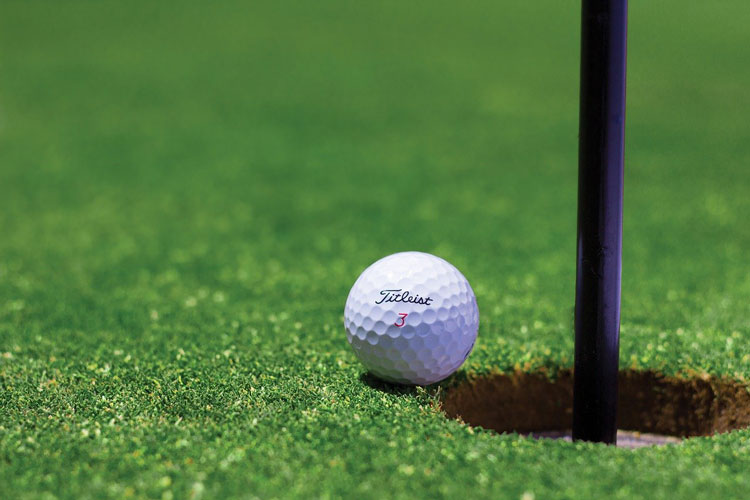 Golf has been very fortunate to have had the green light from the NSW government to continue, albeit with restrictions.
This said, tournaments have been cancelled and Western Districts finals day fate is yet to be decided.
The pennants team, sponsored by Emms Mooney, was beaten by the Condobolin team at Forbes, who hosted a lovely event. Canowindra ladies golf has been sporadic over the last few months.
Lockdown, vaccination rates, personal circumstances and the weather have all played a part in golf going ahead. Thank you to those who keep the course in a good playable condition.
The Good Will Plate was the first challenge on their return. Rhonda rose to win with a nett of 75, she also won the ball sweep.
Julie won the putting with 29 putts. With the weather warming and the course look-ing inviting, there were two grades for the Stableford Event.
In Division 1, Ros Partridge and Eileen Wilson both finished with 38 points. Congratulations to Ros who came home stronger to win the count back.
The Division 2 winner was Maureen Lawrence with 35 points. Congratulations to Maureen who is playing consistent golf. Lorrae won the ball sweep.
Last week was a PAR event with only one Division. Helen Kemper had a lovely round finishing with +2, surely the handi-capper will get her this week.
There was excitement in the air as the playing group, Lorrae, Eileen and Collete played the 11th.
After a good drive Eileen used her, not always trusty, 6 iron from 114mtrs out, landing before the green, a rolling up on the right-hand side of the pin, the ball began to turn left and vanished from sight! Did it go over the back they wondered or could it have gone in the hole?
All were elated, (especially Eileen) to find it in the hole for 2. A rare Eagle. It didn't make the 7.30 news but you heard it here!