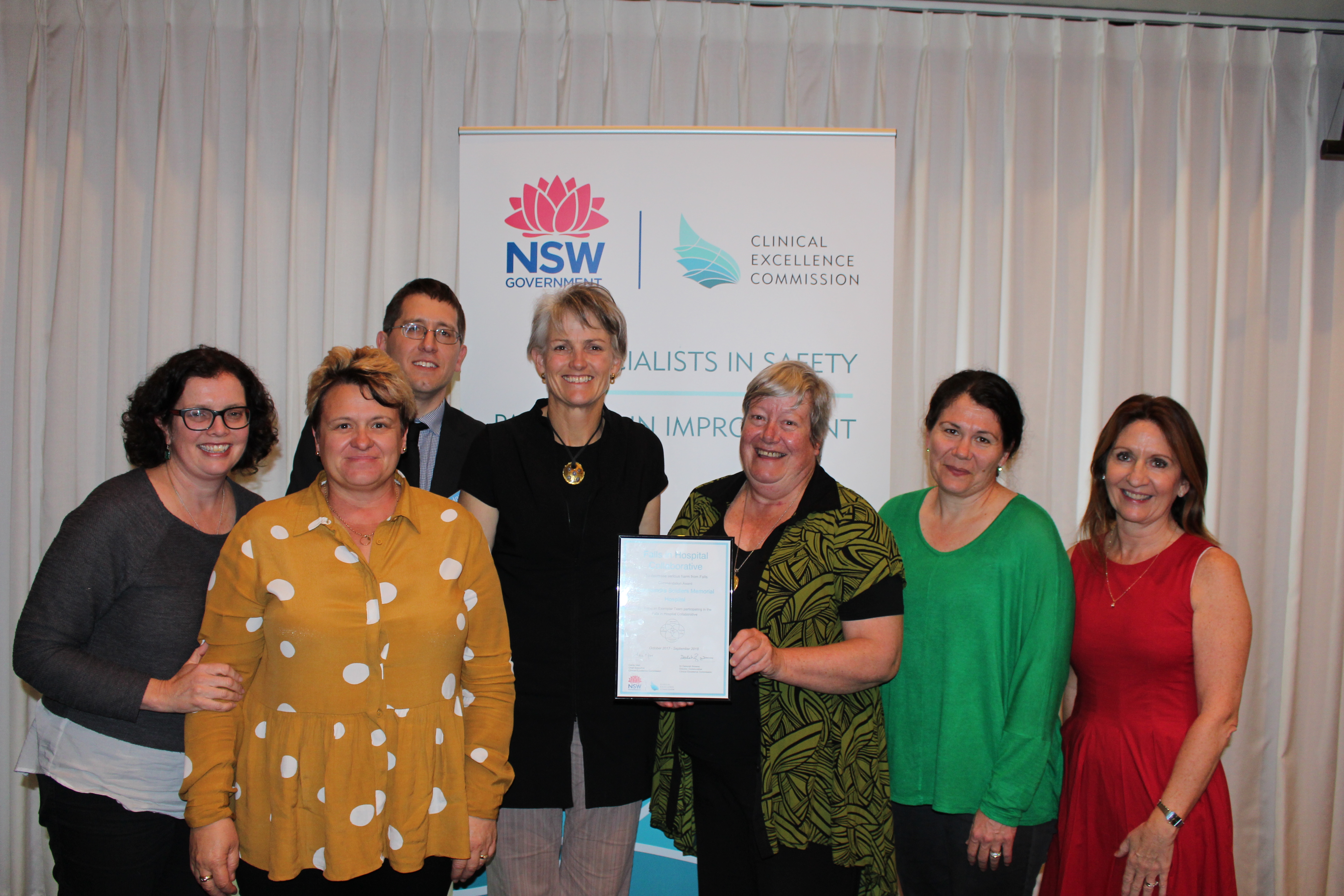 Canowindra Health Service has had a busy 12 months, with a special focus on how to prevent and reduce falls in hospitals. The Canowindra Health Service was one of three teams across the Western NSW Local Health District (WNSWLHD) who have been involved in a state-wide project through the Clinical Excellence Commission Collaborative on Falls Prevention.
This project has included 41 teams across the State, who have all been working on an area they identified to help reduce falls on their site. The project in Canowindra was one of the six to present at the final workshops in Sydney. The team came home with an Exemplary Award.
Canowindra Health Service Manager, Janice Rumph said, "We are extremely proud of our team and their commitment and dedication to this important project at our facility". "Our team included Ashley Wright, Tara Bushell, Raelene Warn, Amara Flannery, Shelly Moore, Jenny Boyton, and support
from our Executive and a few others," said Janice.
The team was also supported and coached by the Clinical Excellence Commission and had to attend four workshops in Sydney. Team Lead and Canowindra Physio Ashley Wright said, "This has been an amazing project to be a part of. The best part is it has changed the falls prevention culture of our facility, and we all think it has been so worthwhile for all of our patients." "We hope to see a continuing reduction in the rate of falls in our hospital. One of the highlights for us during the project was having an amazing 74 days straight and 53 days straight of no falls at the Canowindra Health Service," said Ashley.
"The plan is to now beat this achievement and keep all our patients staying upright and on their feet," said Ashley.