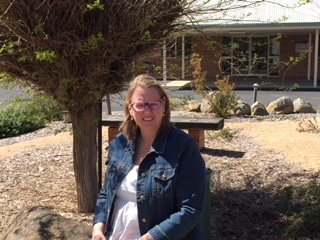 Karen Ladlow has returned as a social worker to the Canowindra Health Service. Karen previously worked at the service 7 years ago, but after a four year stint in Mental Health, then three years in Disability Services, she decided to come back to the Canowindra Community Health Centre.
"My new role is the Social Worker for Canowindra's Hospital and Community. I provide support, education and assistance to the people of Canowindra, Eugowra and surrounds," Karen said. Karen's role includes providing counselling for a range of problems such as grief, depression, anxiety, stress, trauma and domestic violence.
Her skillset doesn't end there though and is also able to help with community development, advocacy and suicide prevention projects.
"I'm very keen to support farming families, who may be struggling emotionally because of the drought," said Karen.
With a background in Mental Health, Karen is dedicated to getting people the help they need. She can also help people navigate their way through the NDIS.
Karen is working three days a week and will be available on Tuesday, Wednesday and Thursday from 8.00am to 4.30pm.
"I grew up in a rural town very similar to Canowindra. I love being part of the community and talking to people and hearing their amazing stories".
"I'm really looking forward to helping people in many different ways".
To book an appointment contact Canowindra Health Centre on 6340 3300.