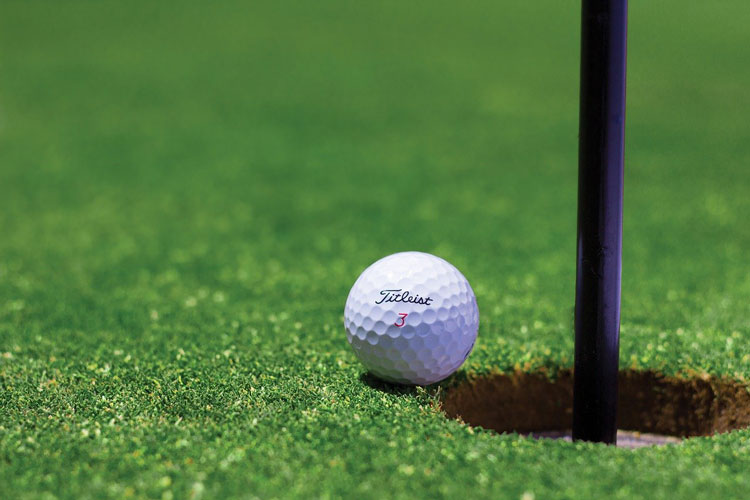 Ladies golf had a very friendly start to the 2021 season with 38 players for the opening day event. The course looked amazing. President Helen Constable thanked the volunteers for mowing the course through-out this wonderful, rainy summer with special mention to Brian, Rowley, Dave, Doug and Bill for the final touches.
Thank you to Rowley, Bruce, Warwick, Paul and Mick for their support, sorting carts, tending the club, cooking and serving lunch, afternoon tea and marking cards. Thanks also to the bar staff Danny and Sheryn.
Players travelled from Cowra, Wellington, Manildra, Forbes, Bathurst, Wentworth and Duntryleague.
For a few players it was their first time to tee off on the course and though it was tough, they will be back. Collette did a wonderful job sending the field out. A young Brianna Duncan from Forbes won division one with 88 off the stick, runner up was Denise Haesler (Wellington) on a countback from Katrina Ferris (Bathurst). Handicap winner was our own Lorrae Barker with a lovely 71 Nett. Runner up Michelle Paul. Stableford winner Vicky Bray and runner up Julie Fairley (Canowindra).
Division two scratch winner was Collette Armstrong, runner up was the happy Pat Pellow, handicap winner was the thrilled Anne-Maree Gaffney (Forbes) and runner up Lindy Cowhan (Forbes); both attending their first tournament. Stableford winner was Helen Constable, runner up was Sally Perry from Forbes. Nearest the pin on the 4th/13th; division one was Katrina Ferris and division two was Alison Kingston (Forbes). The raffle was donated by Michelle Paul and a Bowen Therapy treatment was won by Helen McDonell. 2nd prize donated by Helen Constable was gladly won by the determined Lee Pickett.
Thank you to MGA Central West Shed Building for supporting the day. Thank you to all members for your contributions in making the day a success.
Wentworth Tournament is on Sunday, 28 February. Parkes is on Sunday, 21 March. Next game is a par event, followed by first stableford and Northcott spoon event.