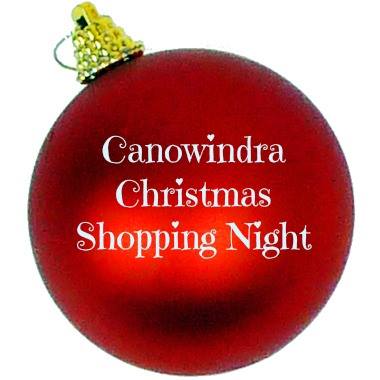 Have you started your Christmas shopping yet? Are you stuck for ideas? Can't bear the thought of crowded shopping centres and carparks? The solution could be right here in Canowindra. Once again the retailers of Canowindra will get into the festive spirit to offer great gift ideas, bargains, and a festive family afternoon for everyone to enjoy.
On November 26th from 3 – 7pm you can enjoy the friendly relaxed shopping atmosphere in Canowindra, listen to some live music, kids can get their faces painted and have a photo with Santa Claus. In the evening why not catch up with friends over a meal or coffee at one of the cafes, pubs or restaurants? Canowindra business owner Liz Mitchell hopes it will be a bigger and better event than last year. "It's our third event and we are really looking forward to seeing the street full of families getting into the Christmas cheer. Last year there was a great community atmosphere and lots of positive feedback," said Liz.
The aim of the Canowindra Christmas Shopping Evening is to remind people how much variety is available in Canowindra, and to challenge shoppers to think about shopping locally before going online or out of town. Canowindra has a lot to offer coming up to Christmas with everything from art, clothing, giftware and homemades.
Home-based businesses from Canowindra are all encouraged to participate in the event as well, and can contact Liz Mitchell 0427 548 891 or Mel Gersbach 0427 673 962 for more information. More details of the Canowindra Christmas Shopping Evening will be in the next edition.