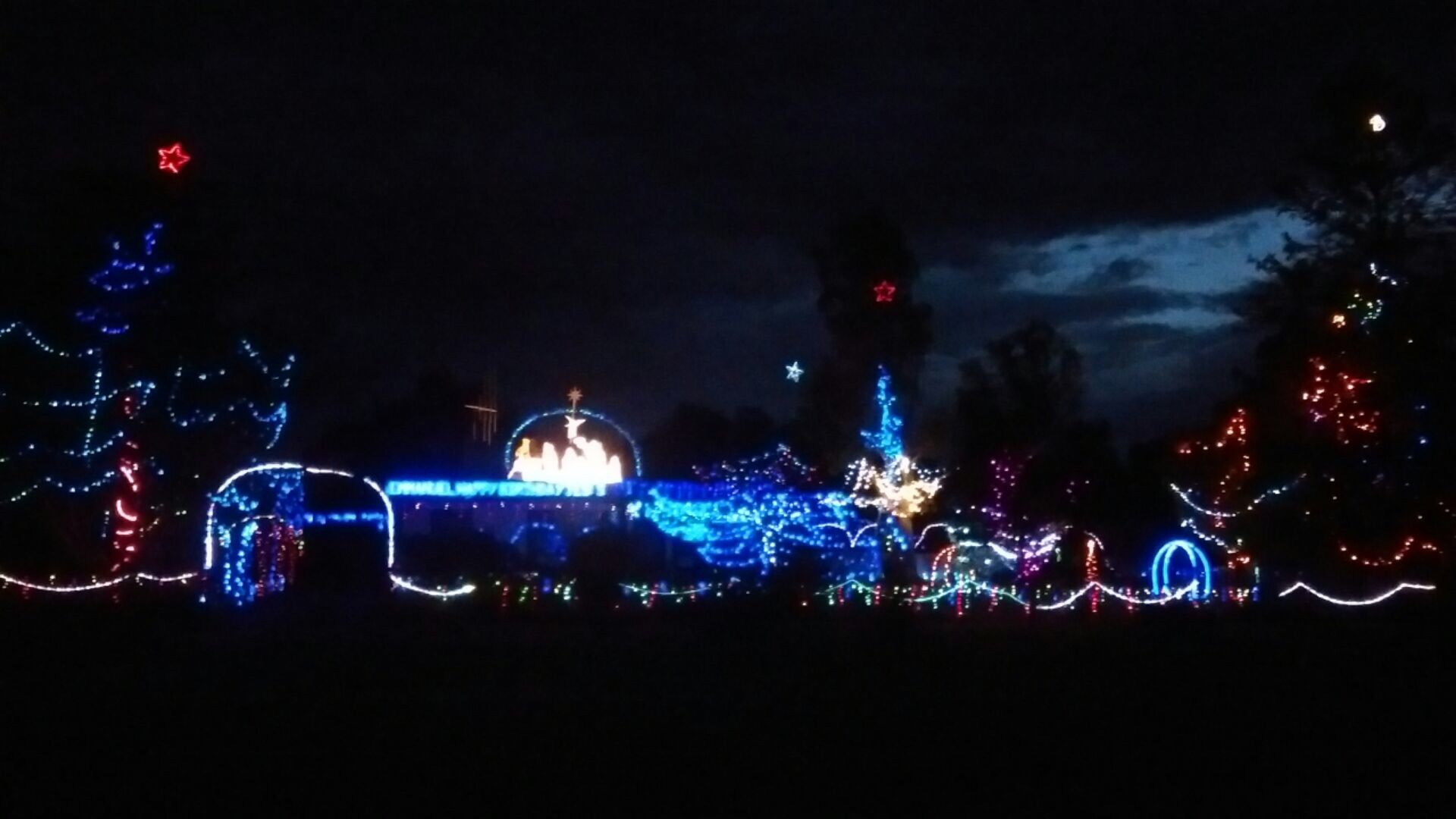 How great does our little town look after dark at the moment! Driving the kids around at night time they really are spoilt with all the beautiful Christmas lights that local residents have placed on and around their homes.
One happy reader has sent in this huge THUMBS UP to a local resident.
Driving around Canowindra town after dark we have noticed that some people have gone to the effort of putting lights around their homes and also one has a large nativity scene, for the celebration of the Christmas season. However a home in Preston Street, South Canowindra has really excelled in their display this year.
Every tree and shrub as well as the outline of the house seems to be swathed in coloured lights along with a message acknowledging the reason for the season. It really is worth a drive to experience the result of their efforts. As the house is in an area which is not well travelled I think a promotion would be well deserved and a drive by is a must do.
Another must see house is the one opposite Canowindra Pre-School in Ryall Street with reindeers all lit up that even move their heads to sample the lovely green grass of the garden. And also keep your eye out on Ferguson St for the beautiful display created by Maddi Kelly and check out the Facebook video on our Facebook page of it all lit up at night.