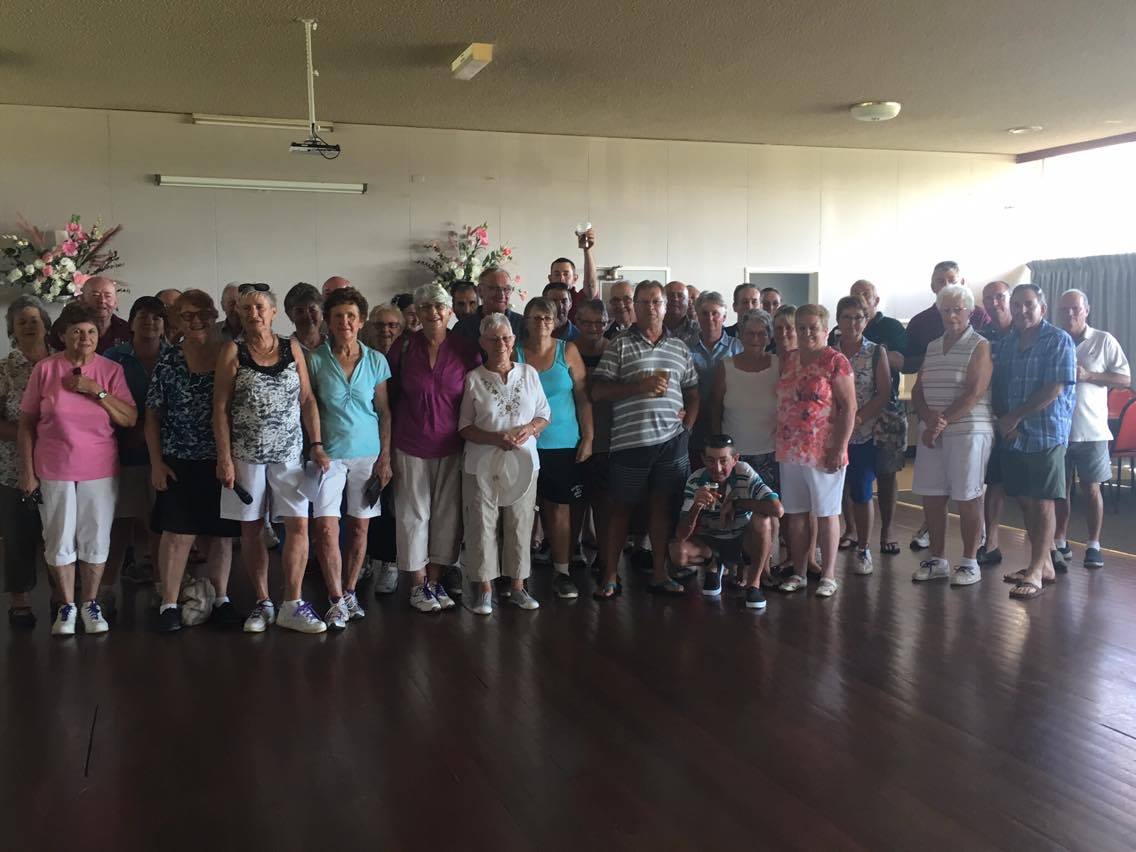 The mufti triples competition sponsored by the Women's Bowling Club held last Friday evening the 10th was a great success. The
winners were Jenny Middleton, Dianne & Terry Mooney and the runners-up Diane Slattery, Mark Wright & Betty Jenkins. It was a great night for the club with 42 bowlers on the green. Results of three matches played on Tuesday 14th February.
Championship Pairs: 1st round Diane Slattery & Betty Jenkins defeated Jean Roth & Bobbie Turner. Linda Miller & Jo Davies defeated Joyce Middleton & Dianne Mooney 19-14.
Major Singles: 2nd round Christine Pickard defeated Daph Bryant 25-11.Thanks to the marker Gwen Haydon.
There were two games of social fours played. Karen Cox, Jeanette Wheeldon, Jenny Middleton & Margaret Gosper defeated Shirley Robson, Pauline Carroll, Leanne Stevenson & Marion Wilson 27-18. Nancy Morrow, Libby Balcombe & Colleen Crump defeated Moyna Rue, Ellen Petty, Deanna Noble & Sandy McDonald. Nancy played lead & second.
The Lucky Draw was won by Deanna Noble.
The next monthly meeting will be held on Tuesday 21st February after bowls. Last weekend four major singles were played. Nick Delaney played Brent Lees with Brent winning 33-26. Ian Nelder won against Steve Kirkman, after scoring 12 shots in the next 7 ends to win 32-20. Bruce Webb played Peter Taylor in a close game Bruce was holding game when Peter converted with his last bowl winning 32-29. Cyril Webb was playing Phil Lees when Cyril had to retire from the game due to heat. A minor fours game was also
played with Westy, Pat, Ken and Steve having a comfortable win 31-21 over Jono, Nigel, Max and Garry.
I wish to correct an error in scores printed in last week's Phoenix, it should have read Daph Bryant & Gwen Haydon defeated Jenny Middleton & Joice McNaught 20-15. Sorry bowlers.