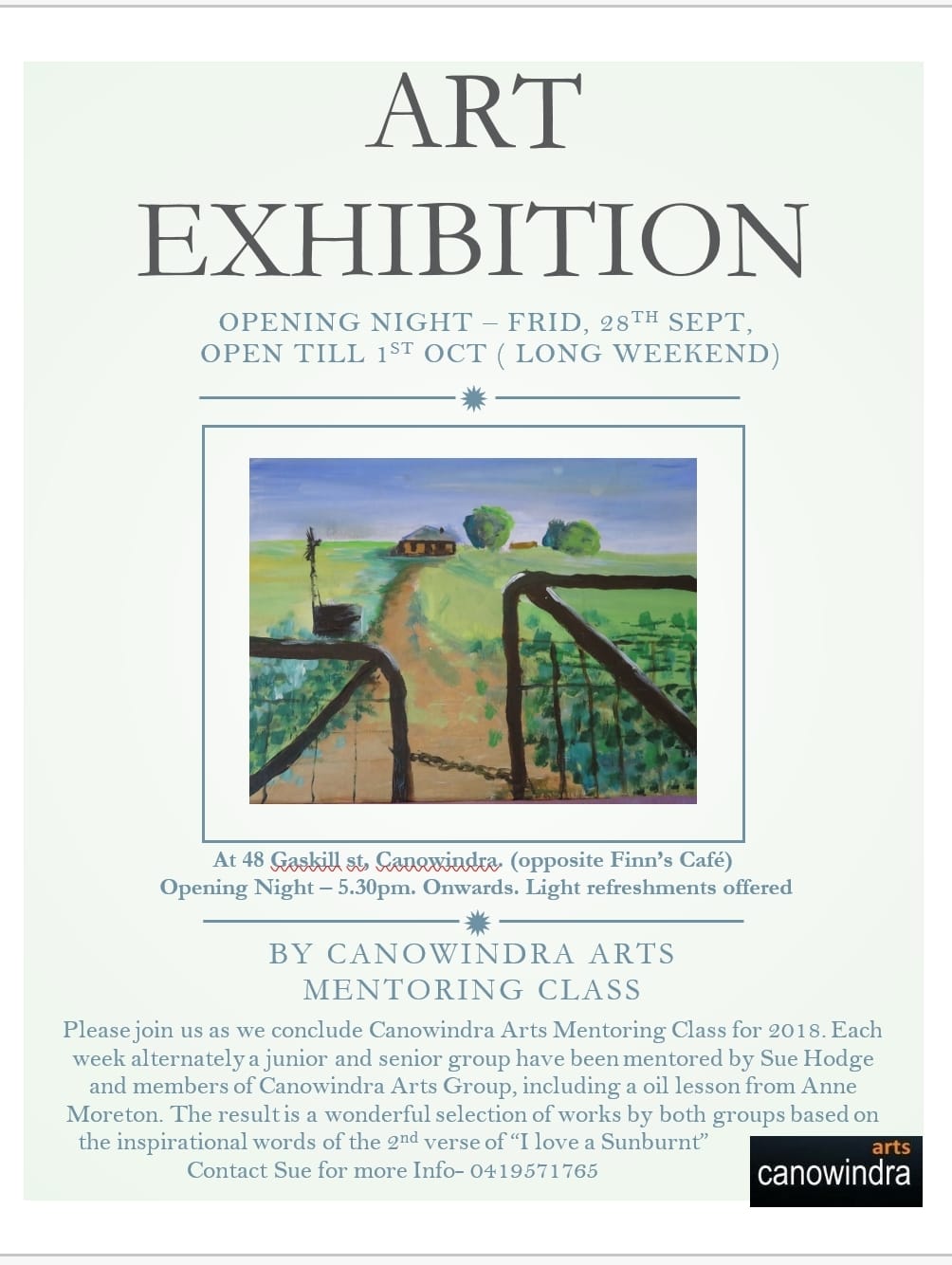 Over Term 2 and 3 this year a group of over 20 young artists have been attending an Art Mentoring Course run by the Canowindra Arts Group. Canowindra Arts Group applied for funding from The Sally Foundation and from this a 10 week course for a junior class and a senior class, aged 9 – 15, has been run.
Each week the young artists learn the basics of art and then work on their personal projects which will be framed and hung for the upcoming Exhibition.
The teacher Sue Hodge said "It's exciting when the students just get it – like how colour's go together to make a piece live, or how lines work to create depth and perspective."
"I love it when you can give a child a bit of direction then come back half an hour later and they have been able to create something fabulous," said Sue.
The single most encouraging thing for them though, is the Exhibition where they see their works framed and they look good and may even sell. Please join in this Friday 28th September at 5.30pm to encourage the young and upcoming artists of Canowindra.