Federal Member for Calare, Andrew Gee, has launched an initiative aimed specifically at supporting residents across the Central West through the Coronavirus pandemic.
Calare Community Care has commenced as a phone check-in service to connect local charities with those experiencing social isolation and/or others who may need support in additional ways.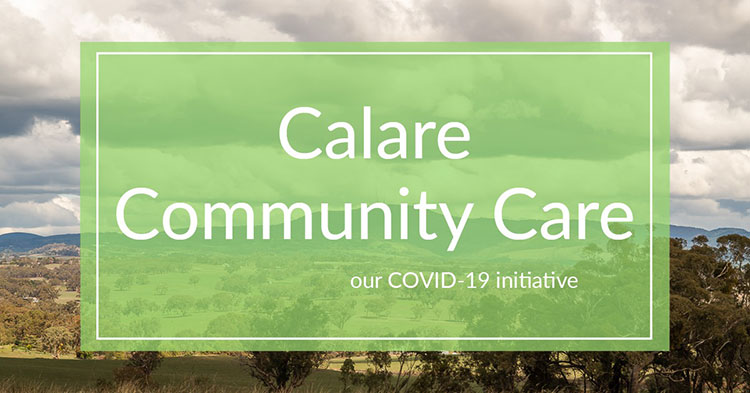 "I am very proud to launch this initiative which focuses on looking after our local communities during what is, and will continue to be, an extremely difficult chapter in our nation's history," Mr Gee said.
"To begin with, the main service will be a regular phone check-in for people who are living alone, for seniors, those living in remote locations, or anyone in a vulnerable situation," said Mr Gee.
"It will work like this: you can register yourself (or anyone that you are concerned about – with their permission) to get a regular phone call, which will be provided by your local service clubs, like Lions and Rotary and other volunteer groups in the region that are already doing this kind of work," continued Mr Gee.
"To register, simply email andrew.gee.mp@aph.gov.au, phone our office on 02 6361 7138 or register via my Facebook page and provide your phone number and (if you have their permission) the phone number of the person you would like us to check in with," said Mr Gee.
"Once registered, your phone number (or that of the person you have registered) will be provided to your local participating service club or volunteer/community group. They will call you every couple of days to make sure that you are okay and to check whether there is anything that you need. We can then also work together to connect you or your nominated person to any additional services that you might need," Mr Gee said.