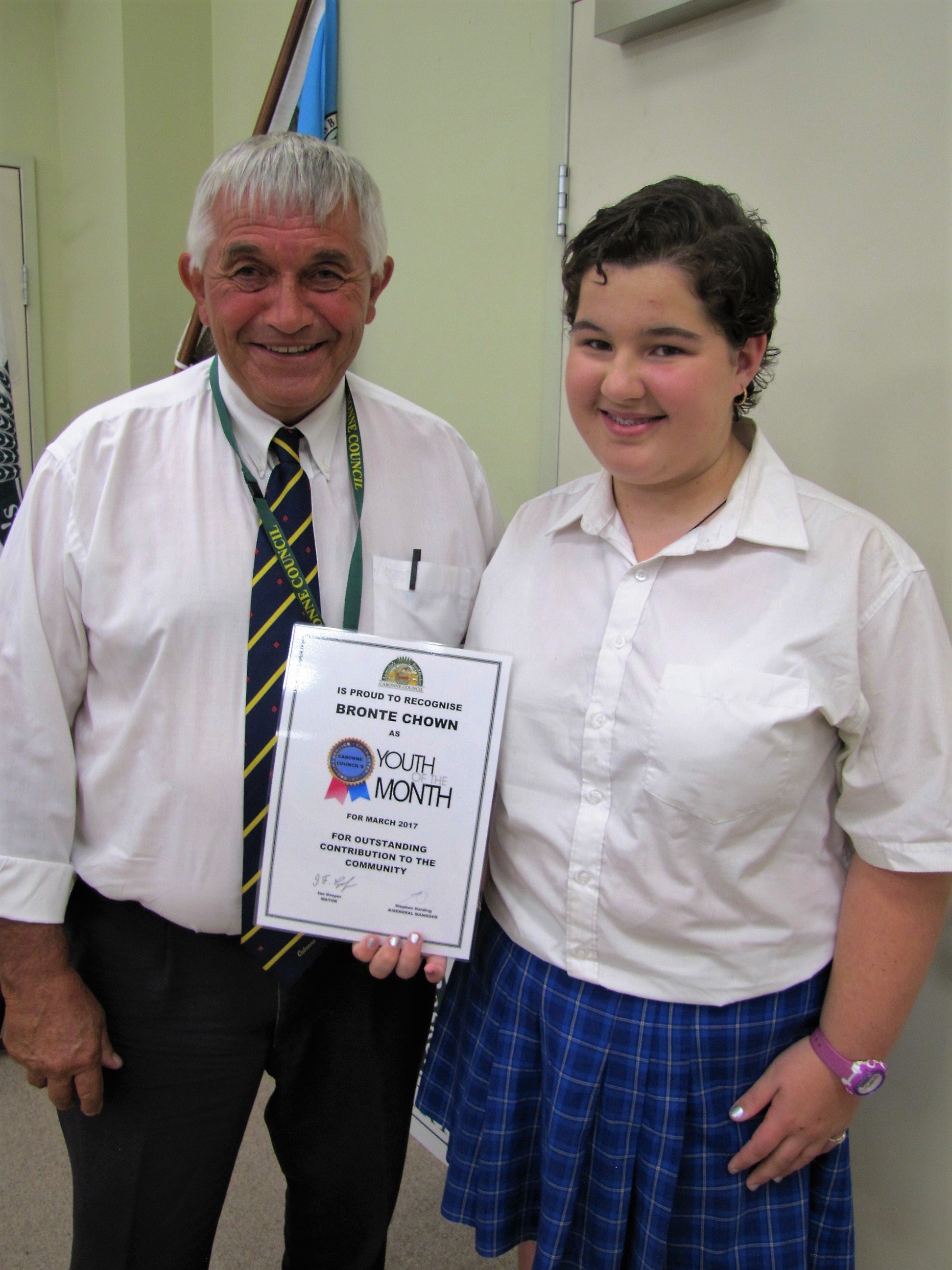 Cudal's Bronte Chown has been named Cabonne Youth of the Month and there's no wonder after Bronte raised a massive $4,300 for the Leukemia Foundation.
Bronte attends Molong Central School where she shaved her head to raise money for the Worlds Greatest Shave.
Cabonne Mayor Ian Gosper who was present at the School when Bronte shaved her head for the special event said, "Bronte had the entire school community behind her, chanting her name as she had her head shaved".
Bronte is an inspiration to all as she volunteered her time and effort towards selling raffle tickets and second hand items to help raise money for charity.
Bronte also gave a number of speeches about the devastating effects of leukemia and the importance of participating in the Worlds Greatest Shave to the Molong Rota- ry, Cudal-Cargo Lions Club and her school.
"In addition to her fantastic fundraising effort, she also donated her hair to Variety Australia," said Cr Gosper.
Bronte is known as a diligent student who applies herself to all aspects of school, including being a keen sportsperson.
She has played soccer for Cudal District Soccer for the past five years and represents Cudal Swimming Club in competi- tions.
Cr Gosper said "Bronte is a community-minded young person with maturity beyond her years, she is a credit to herself and her family and an inspiration to her peers and the wider Cabonne community," he said.
The Cabonne Youth of the Month award recognises young achievers in the Cabonne area.
Applicants show scholastic achievements, sporting achievements, leadership skills and community involvement at a school age.
All recipients of this award then compete against one another to become the Cabonne Youth Ambassador announced on Australia Day.
Congratulations Bronte Chown on a wonderful achievement!