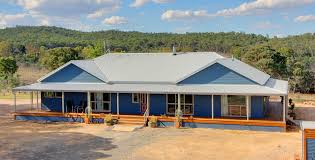 You only get one chance to design your dream home, so it's essential that everything is done right. And for Kitome that means working closely with you every step of the way. Of course Kitome give advice and share their expertise, but they also want to ensure that your original design is never compromised, and that ultimately you get the home you want. Here's how it works:
• Meet with Kitome design team: Arrange for your free consultation to discuss choosing one of the designs, modifying one of the Kitome designs or designing your own home from scratch.
• Discuss project scope: Before Kitome can provide you with an accurate quote, it's important that they know exactly what you're after.
• Plans to provide an accurate quote: The Kitome sales consultants have an internal design team available to draw up concept plans for your new dream home.
• Final quote: Based on your design requirements, the team will assess all possibilities and present you with a competitively priced quote, which is fixed for 30 days.
• Sign the Contract: Once you have finalised your design and agree on the quote, Kitome prepare a final contract for signing. Once the deposit is paid, Kitome will prepare a range of documentation for lodgement with your local council.
For all your Kitome enquiries in and around Canowindra, contact Chris Kinsela on 1300 548 663 or email ckinsela@kitome.com.au