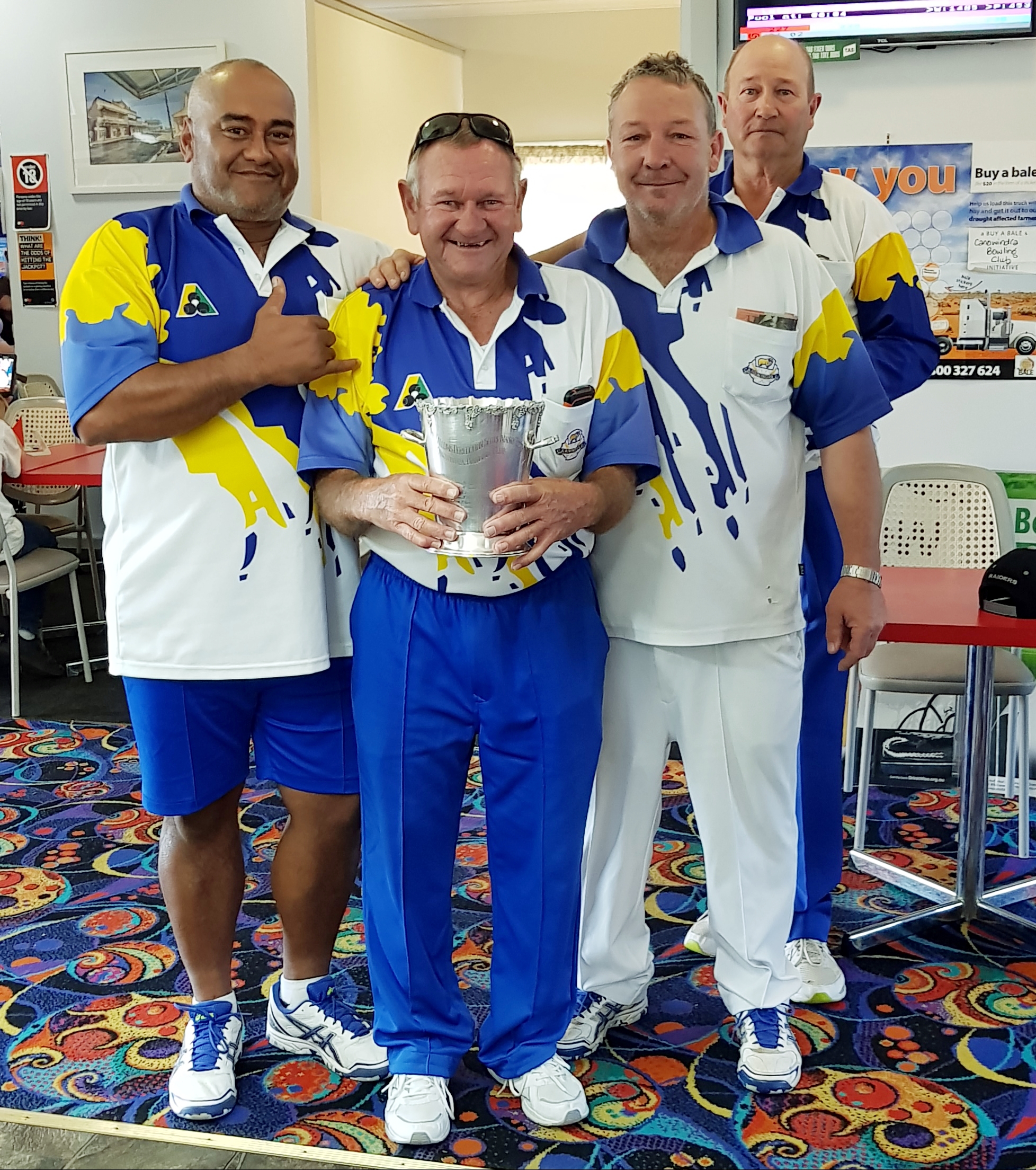 MEN'S BOWLS
Last Saturday two Consistency Singles matches were played. Bruce Webb played Garry Fairley. After 19 ends the scores were reasonably close 123-102 in favour of Bruce. On the next end Bruce scored a ten and from then on Bruce took control of the game winning 154-111.
In the other match Teddy Lawrence played Nick Delaney. The scores were close throughout the game with Teddy winning the match 153-142.
Last Sunday the Major Triples Final was played with Tony Tuimauga, Westy Wyburn and Teddy Lawrence against Zac Lees, Brent Lees and Phil Lees. Teddy's team led throughout the game winning the final 19-15.
An O'Brien Cup match was also played with Bob Robson and Roger Traves against Larry Nunn and Cyril Webb. After 10 ends the scores were level at 21 all. After this Cyril and Larry scored 13 shots on the next four ends to lead 37-25. Bob and Roger won the last four ends but were not able to bridge the gap with Cyril and Larry winning the game 37-32.
Sunday October 21 – Minor Triples – G Fairley, T Tuimauga and L Nunn v Steve, P Markcrow and N Delaney. Consistency Singles – M Cramp v R Symons and Marker I Nelder.
Upcoming Event:
Tuesday November 6 – 2018 Melbourne Cup – From 12.00 noon. Bookings essential. Rockstar Clothing fashion parade. $10 lunch specials. Sweeps. Best dressed prizes.
By Ian Nelder
WOMEN'S BOWLS
Firstly I must correct some errors I made in last week's news regarding the Jess Knight Shield played in Mudgee on Tuesday, 9th October, the teams were triples not fours and should have read Liz Thornberry, Betty Jenkins, Libby Balcombe, Jill Messenger, Jan Keirnicki and Jo Davies the only C.W.D. team who won all three games.
Result of one match in the 2nd round of the Rose Bowl Handicap Singles played on Tuesday, 16th October. Dianne Mooney defeated Leanne Stevenson 25-14. Thanks to the marker Marion Wilson.
There was one social game played Diane Slattery, Diane Slattery, Nancy Morrow and Joice McNaught had a 12 all draw against Shirley Robson, Bobbie Turner, Deanna Noble and Christine Pickard.
The points score for September was won by Colleen Crump, Jo Davies, Jill Messenger, Deanna Noble and Nancy Morrow.
Penny Nash, Liz Thornberry, Betty Jenkins and Gwen Haydon represented our Club at Parkes President's Day held on Tuesday, 16th October.
Our Fun Day being held on Tuesday, 23rd October, set up at 1pm with the profits going to the Canowindra Hospital Ladies Auxiliary to be used where there are needs. There will be Lucky No. Draws and also Raffles. The following matches in the Rose Bowl Handicap Singles have been drawn to be played on Tuesday, 30th October. Jill Messenger v Shirley Robson, Liz Thornberry v Betty Jenkins, Colleen Crump v Christine Pickard and Penny Nash v Nancy Morrow.
By Shirley Robson