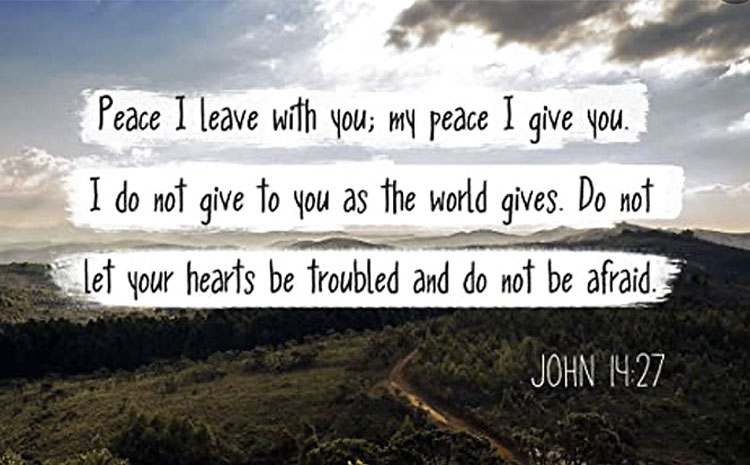 The last two weeks have been a rollercoaster of emotions as we experienced the solemnity of Good Friday, remembering Jesus' death, the exuberance of Easter Day when we celebrated Jesus' resurrection and ANZAC day when we recall those who gave their all for this country.
During this time I have conducted a baptism, a wedding and 4 funerals! How do we process the highs and lows of our emotions as we live through joys and celebrations, pandemic and sickness, grief and a world unstable with conflict?
I am encouraged by words that Jesus spoke while he was on earth and which are written down for us in the Bible. Jesus says, don't be afraid, I leave you my peace, I give you the gift of the Holy Spirit, I am the resurrection and the life.
Jesus experienced the same emotions that we do. He wept at the grave of his friend Lazarus, he celebrated with friends and family at a wedding, even providing the wine! He felt frustration and anger at the temple being used as a marketplace and he brought healing in body, mind and spirit to all those who sought him out.
It is in seeing Jesus that we see the loving nature of God, for Jesus himself said, 'if you have seen me you have seen the Father'.
Jesus comforts us, rejoices with us, heals our bodies and minds and encourages us with his life and words.
Take time, in the craziness of life, to reflect on the goodness of God and to feel his peace, from his heart to yours.
Blessings,
Rev Joy