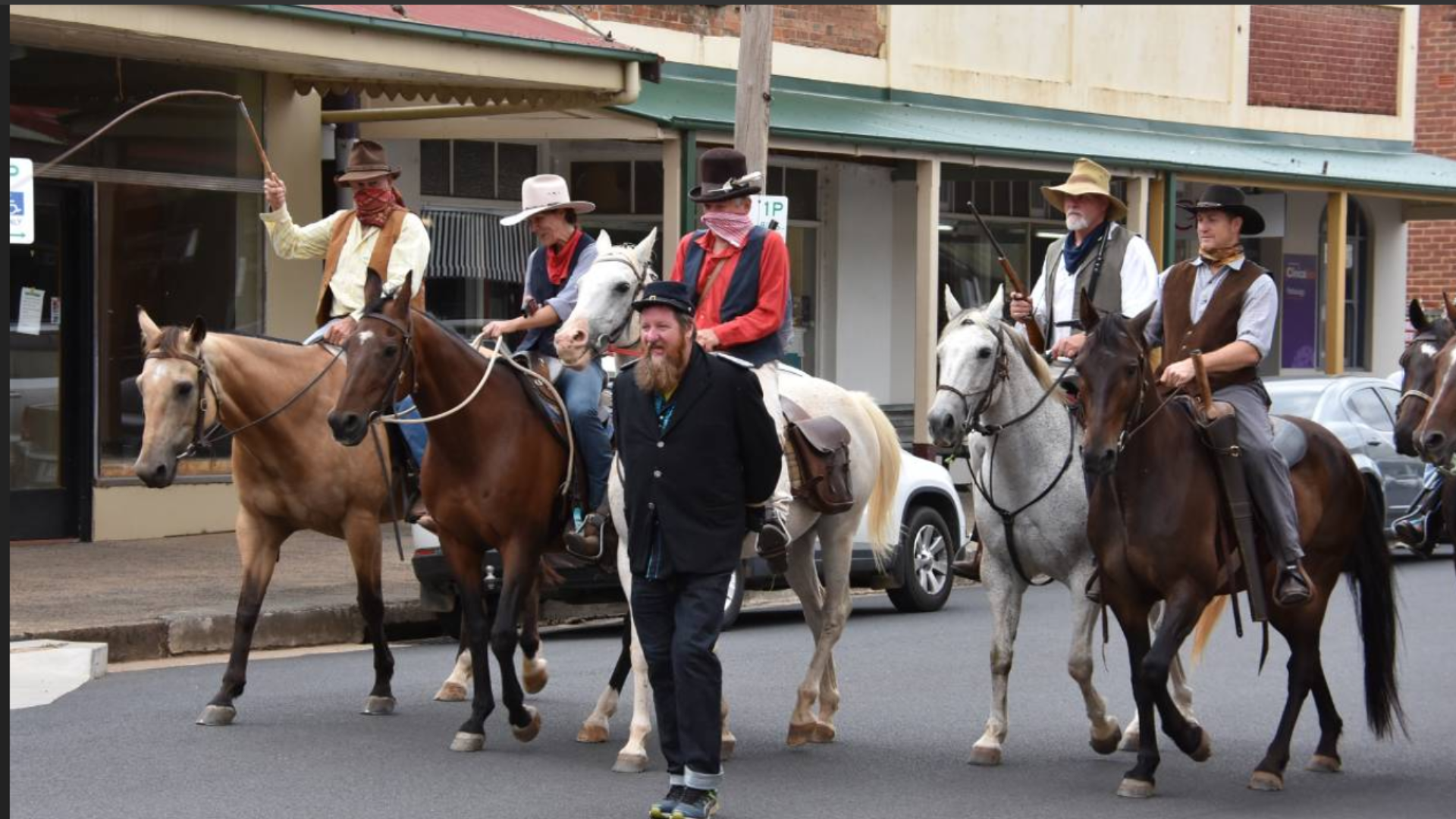 Bigger Than Ben Hall is a web-based pilot project that will showcase the short films made by Cabonne Shire schools to schools across NSW, USA and Japan. It is envisaged this project will help raise the profile of Canowindra as a tourist destination, both domestically and internationally, and aims to enthuse students about their local history and build capacity in them (and their schools) to retell those stories in their own way utilising modern technologies.
Ben Hall and his Gang will be filming for the Department of Education this Sunday 16th December at 5pm in Gaskill St. Please feel free to come down and dress up in period costume.
Bigger Than Ben Hall is a component of the History Here project, which won a National Trust Award in 2017.
The introduction to Bigger Than Ben Hall will be a re-enactment of the infamous raid on Canowindra. These films about Ben Hall's activities in the region were scripted, acted and filmed by students at primary schools around the region. They will have their screen premiere on the last day of school, Wednesday 19 December 2018 in a historical film festival with a difference – linked up with schools in USA and Japan, via video conference with historical author Craig Lawler (Blind Freddy's Tours) as anchor, discussing the films and the incidents they were based on. The videoconference will be broadcast from the rear of the Royal Hotel, Canowindra.
Its student short films represents the best of the year's output and are a powerful and positive example of regional and remote schools which have embraced educational projects around history, literacy and cineliteracy and used web-based technology to overcome regional isolation and educational disadvantage.
Residents from Moyne Aged Care will attend the event to enjoy the films, music and atmosphere; participating in the events and interacting with the students. Students and teachers from Canowindra Public School and St Joseph's School, Eugowra will be present.