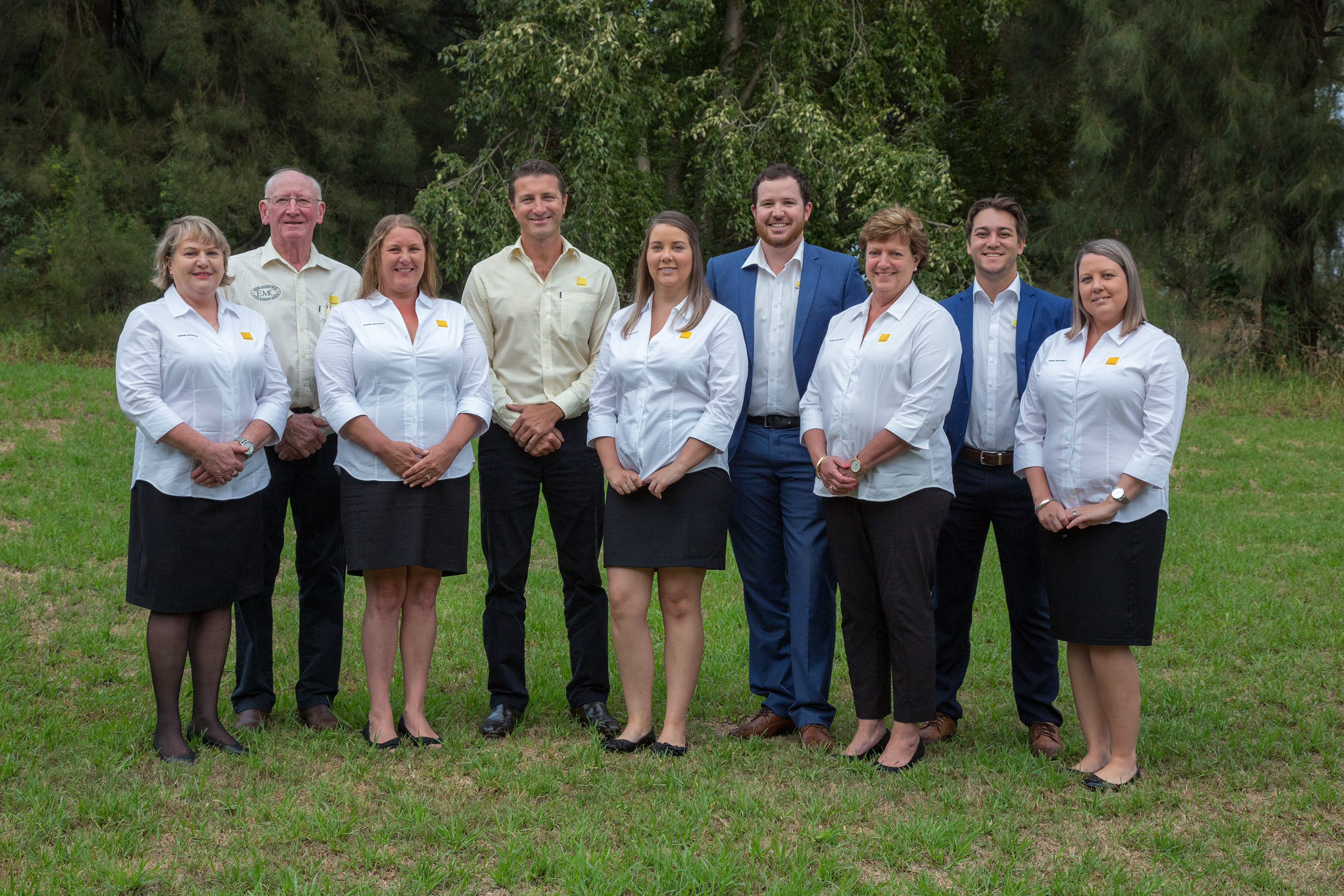 The largest property and livestock business in the Central Tablelands and Central West of NSW, Ray White Emms Mooney, has made major inroads into Cowra last week, acquiring the well-known LJ Hooker Cowra office. Director of Ray White Emms Mooney, Pat Bird, said that Ray White Emms Mooney has been established in Cowra for the past 9 years just a few doors up the road. They also have offices in Oberon, Molong, Blayney and Bathurst with a large livestock, rural and residential property team along with a large property management portfolio.
"Cowra is a crucial market in the Central West – it's a great community, with excellent growth prospects along with some of the best grazing and farming country in the region," Mr Bird said.
"We have some great agents in Cowra – Josh Keefe and Chris Daley specialising in Rural Sales along with Adam Gambrill specialising in Residential and Commercial Sales. Our team is now boosted with Caley Mok in Residential Sales along with Jenny Fleming and Alisha Carlon heading up our Property Management team, and of course our Sales Support and Office Administration is well covered with Suellen Grant and Leisha Haines continuing in their roles. The real advantage to our clients is the fact that we have retained the key staff from LJ Hooker, so we can continue to service all of their needs in a seamless transition," Mr Bird said.
"We are now the number one agency in Cowra for Residential and Rural Sales, and Property Management and Leasing. It is great to have such an enthusiastic and talented team and we look forward to offering the best service in real estate to all of our clients now and into the future," Mr Bird said.
Ray White Emms Mooney are now located at 45 Kendal Street Cowra, just a couple of doors down from the old office. Be sure to pop in and say hi or give them a call on 6342 3422.