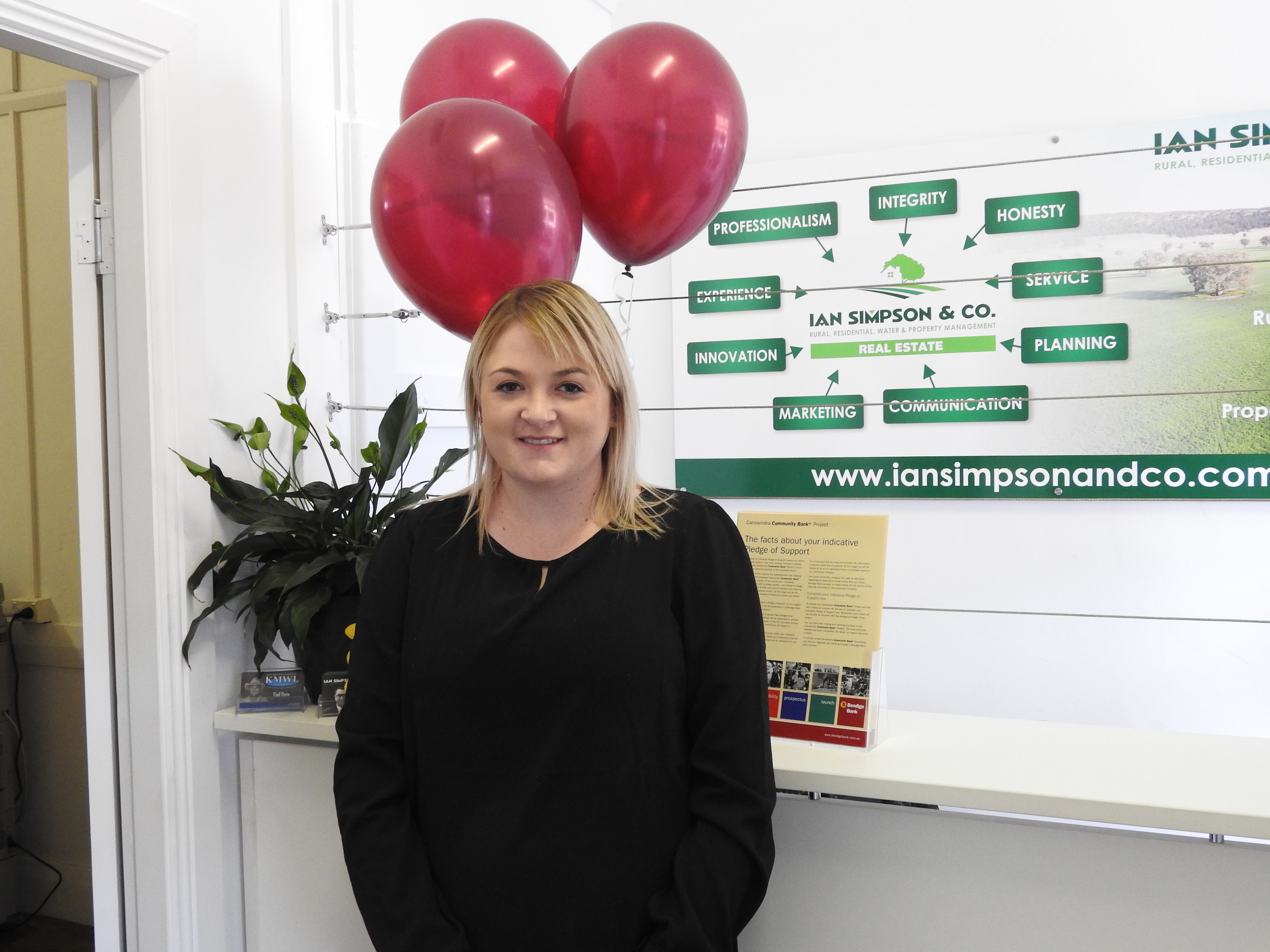 It was an exciting day last Wednesday for the Committee for the Canowindra District Community Bank ® with the opening of the Bendigo Bank Agency located at Ian Simpson and Co Canowindra. The local staff member Kaila Millar was supported during her first week by the wonderful staff from the Bendigo Bank Orange, headed by Belinda Larkin.
Kaila said, "I was happy with the number of customers who attended the Agency on our first week of opening and how supportive they all were of the fact that we are finally open. I look forward to meeting some more customers at our official opening tomorrow, Friday 20th July."
Ian Simpson, Principal of Ian Simpson and Co Canowindra said "My wife Tammie and I are pleased to be associated with this important initiative for the village of Canowindra. We know how important it is for locals to have a Bank that is open for business five days per week, and we are delighted to welcome Kaila to the team at Canowindra. Ian Simpson and Co Canowindra are pleased to be able to offer the services of the agency located at our office at 80 Gaskill Street, Canowindra."
The task now for the team is to encourage locals to open new accounts with the Agency with a full banking service being offered by this Agency. So if you are thinking of opening a new account, making a term deposit, taking out a housing loan, equipment loan or rural loan, then Kaila and Belinda will be able to assist in this.
Come along tomorrow, Friday 20th July and enjoy a cup of tea or coffee as the Official Opening is performed at 11.00am and meet the team.