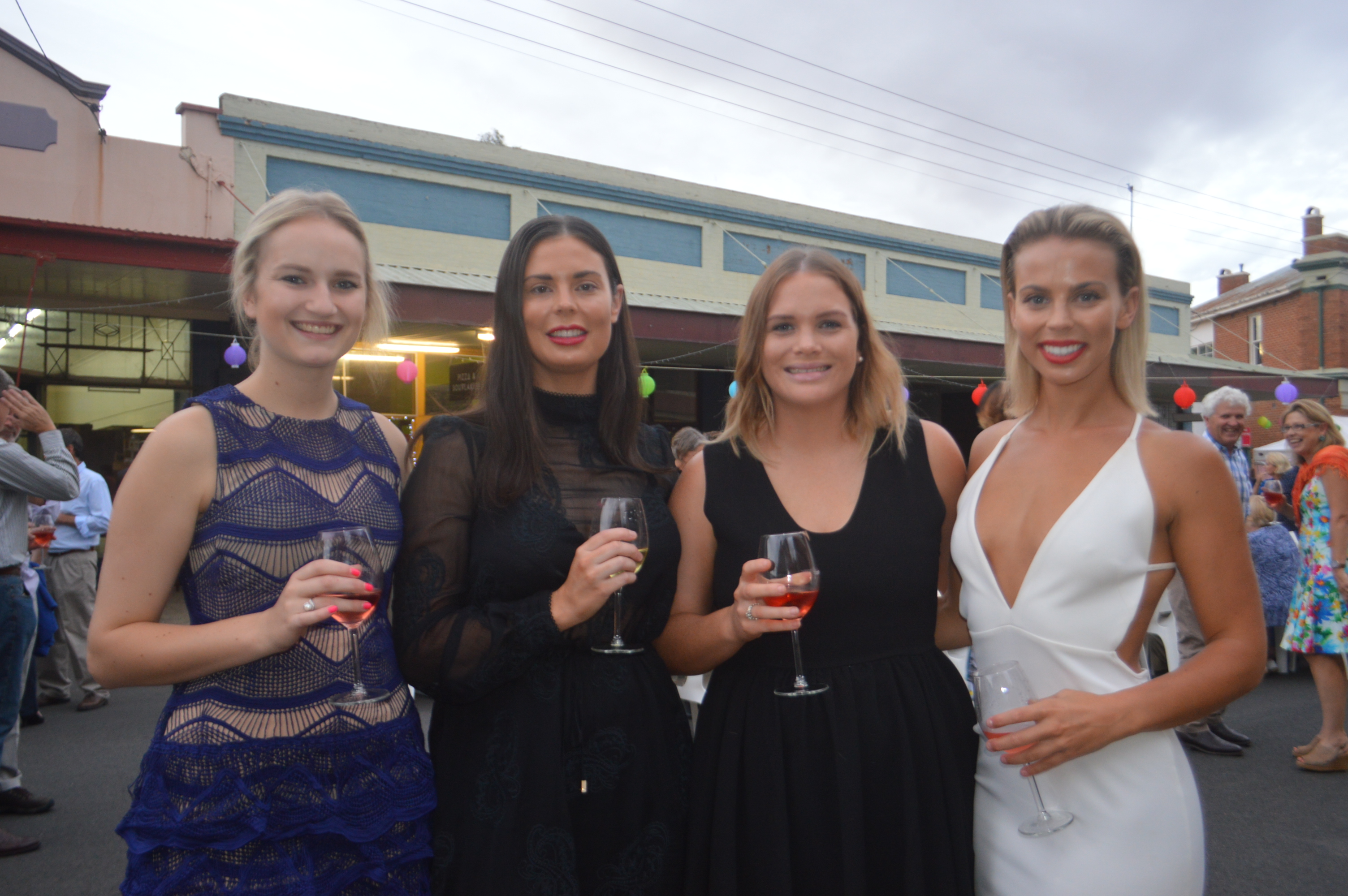 Sami Boog, Olivia Grant, Jasmin Murphy and Eleanor Grant having a girls night out on Saturday at the 100 mile dinner.

Rob and Margaret Morris with Christine Glass and Tony Newton enjoying the wine at the 100 mile dinner.
Anne Ward and Michele Porter enjoying the 100 mile dinner.
The CWA ladies doing a great job at the Newcrest Bike Challenge pit stop at the Canowindra Showground.
The view from the Old Vic Inn of the 100 mile dinner as people arrive for the event.
Locals enjoying their first appetiser of watermelon gazpacho at the Old Vic Inn on the weekend.
Helen Tinney welcoming everybody to the 100 mile dinner on Saturday night.