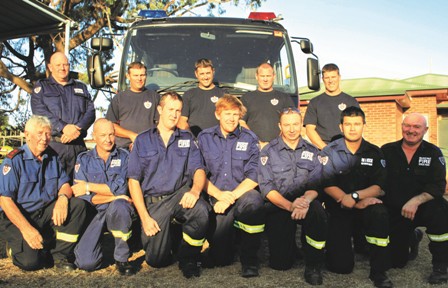 Throughout February, Fire & Rescue NSW firefighters are urging residents and businesses to find the water hydrant on the footpath and street closest to their home or place of work and check its condition. In a fire emergency, knowing the location of and having unobstructed access to a water supply is critical to saving lives and property.
Precious minutes can be lost in an emergency if firefighters are hindered by hidden or obstructed hydrants; particularly at night. Parked cars, over-grown vegetation, poor marking and mud or debris are just some of the obstacles that firefighters face.
Local Fire & Rescue Captain, Bill Paul, said; "Canowindra fire hydrants are yellow and marked either HR which means hydrant road or HP which means hydrant path. They're important because when we go to a fire we need to use the hydrants to access water so we can fight it. If we can't find them easily we lose valuable time and the fire does even more damage."
You can become a 'hydrant hero' in three simple steps:
1. Locate your closest water hydrant.
2. Clear around the hydrant to ensure its clearly marked and accessible.
3. If maintenance or marking is required, report it to your local fire station.
The hydrant hero campaign hopes to raise awareness and prepare the community.
Send a photo of yourself with your hydrant, or before and after pictures showing how your hydrant has been cleared to hydranthero@fire.nsw.gov.au for your chance to win a high-visibility limited edition t-shirt, a Fire& Rescue NSW gift pack and a family pass to the Museum of Fire in Penrith.
Don't let an unusable fire hydrant delay firefighters from saving lives and property in your street! For more information go to www.fire.nsw.gov.au/hydrants