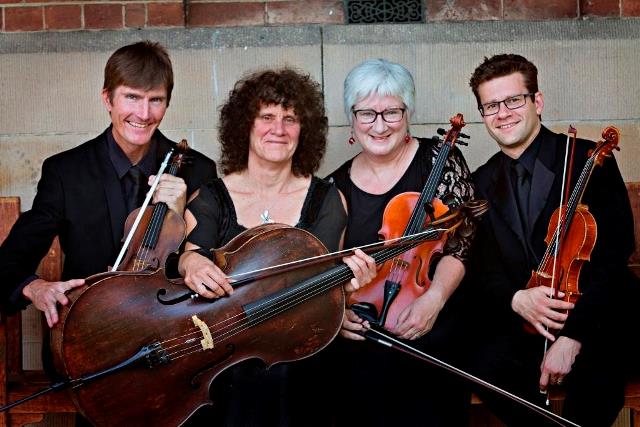 A three day festival will be played by two major ensembles and other musicians from the Central West region and beyond between the 16-18th of October 2015, celebrating a resurgence of Baroque music.
The festival will feature "Ironwood", a youth string quartet from Sydney who have grown a following in Australia and overseas over the past decade. Mitchell String Quartet, made up of professional musicians associated with Bathurst's Mitchell Conservatorium, will be joined by Dubbo's Matthew Gately playing trumpet, soprano Helen Barnett from Orange, and Bathurst harpsichordist Tracey Callinan; a combination sure to "bring the sounds of 17th and 18th centuries back to life". Other artists include international oboist Laith Ismail and NSW based violinist Andrew Baker.
Baroquefest is an event organised by Canowindra Fine Music, a committee established with help from the Age of Fishes Museum earlier this year. "It is quite a coup to get a commitment from a group of this calibre to perform in a town as small as Canowindra," said Richard Statham, Chairman of Canowindra Fine Music.
A variety of performances demonstrating "musical virtuosity" will be held at the Age of Fishes Museum, All Saints Church and Memorial Park, with a final concert at Wallington Winery catered by Canowindra@Home.
Companies and individuals will be offered the choice of purchasing specific concert tickets or from gold, silver and bronze sponsorship packages which include a range of benefits including priority seating, printed programs signed by the musicians, a Baroquefest satchel with logo, Rosnay wines, commemorative wine glasses and anodised monogrammed drink bottles.
Seats will be limited so mark it on your calendar, save the date and book your tickets early. Don't miss out on this exciting opportunity to experience some of music history's greatest masterpieces from musical greats like Bach and Handel right here in the beautiful surroundings of Canowindra.