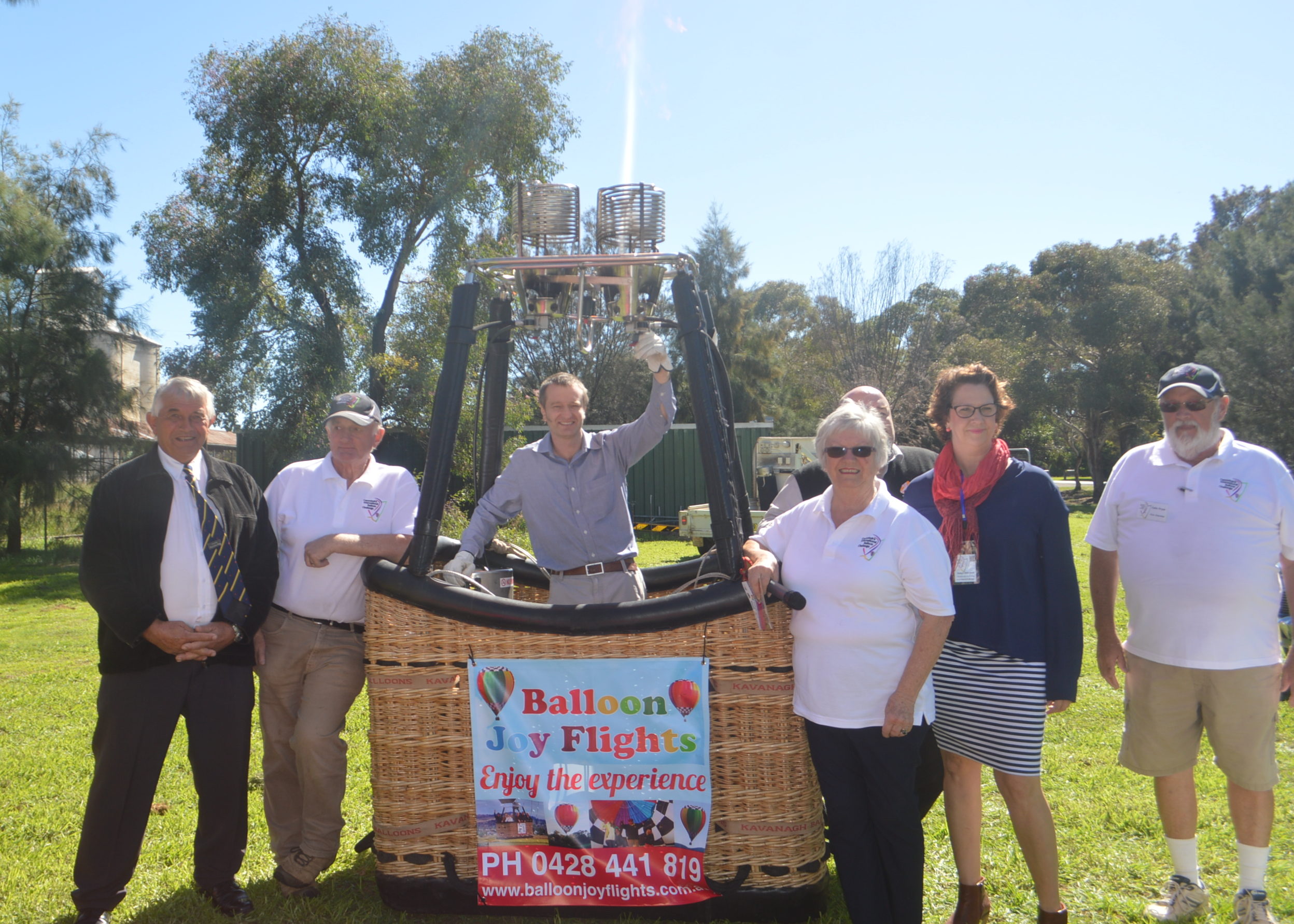 The days are counting down until this year's International Balloon Challenge with only 2 weeks left to go.
"This is one of the most visually spectacular events anyone can see!" Organiser Graham Kerr said.
The event will run from the 18th-25th April with some new attractions this year.
A new addition to this years challenge is the Hummingbird Balloon that has come all the way from the Balloon Capital of the World Albuquerque, New Mexico. This spectacular balloon will light up the Cabonne Country Balloon Glow as well as humming across the sky throughout the event.
This years Balloon Challenge just keeps getting better with the announcement of a 6m blimp that will be hovering above Canowindra to promote the event.
"This year we have attracted dozens of younger pilots and we also have Canowin- dras very own Anton Kerr competing in the event," Organiser Jan Kerr said.
A young group of volunteers have jumped on board this year. The Duke of Edinburgh team along with Canowindra High School teacher Andrew Phelan will be apart of the target team. Volunteer numbers are growing and you can still help by going to the Canowindra Challenge website.
Mayor Ian Gosper said, "Any event that attracts thousands of people and injects millions of dollars into country communities is great, well done and congratulations".
The Balloon Challenge continues to go from strength to strength and this year it is set to be the best yet.
Canowindra residents can pre purchase Balloon Glow tickets at the Age of Fishes Museum for $15 before Wednesday 19th April. Other tickets can be purchased online for $17 or $20 on the gate.
If you are at the event be sure to use the hash tag #canowindrachallenge and #canowindraphoenix to get your photos shared on Facebook.
Call 1300 908 825 or visit www.canowindrachallenge.org.au