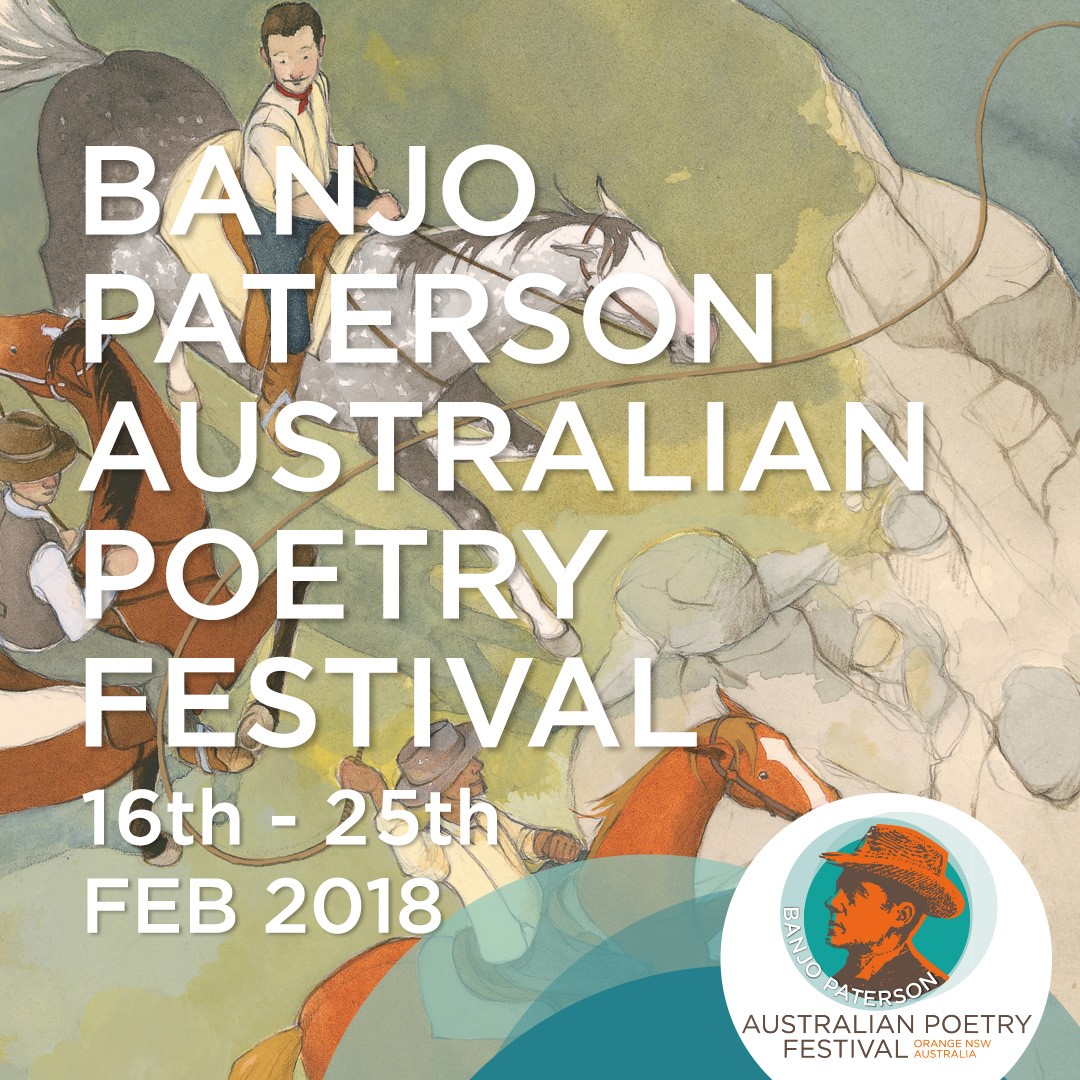 Celebrating one of Australia's most iconic poets and regional Australia's contribution to the literary and cultural heritage of the nation, the Banjo Paterson Australian Poetry Festival runs for ten days from 16-25 February 2018 in the birthplace of Banjo in Orange, NSW.
"This is a festival that not only celebrates one of our most iconic locals, A.B 'Banjo' Paterson, but also the authenticity of the Australian bush; its' people and poets," says Justin Byrne, Festival Chairman. "In a region renowned for its incredible cool-climate wine and as being a dream destination for foodies, the Banjo Paterson Australian Poetry Festival provides an additional very hospitable umbrella of culture – under which we can gather everyone together to enjoy Australian history, song and prose in an enjoyable and convivial country atmosphere."
A.B 'Banjo' Paterson was born on the property 'Narrambla' in the Orange region in New South Wales on 17 February 1864, and grew up to become one of Australia's literary legends. "It's fairly clear that Banjo's country childhood had a strong influence on him, being considered the 'bard of the bush' for iconic poems such as 'Waltzing Matilda', 'The Man From Snowy River' and 'Clancy of the Overflow," explains Byrne.
The Food & Wine Night Market on Friday 16 February will officially open the Festival. The Festival comprises six signature events – the Rotary Breaky and Poetry in the Park; Banjo's Birthday Breakfast; the renowned Banjo Paterson Night Market; Concert at Yeoval featuring Anne Kirkpatrick; the very popular Emmaville Cottage Family Market Day featuring artisanal local craft and produce; and the major highlight of the Banjo Paterson Australian Poetry Competition.
The full festival program encompasses a rich tapestry of events including storytelling, theatre, poetry, historical walks, scenic
and cultural tours, music, art and craft exhibitions, school education programs and family-day markets, as well as food and wine events to truly showcase the region's abundance.