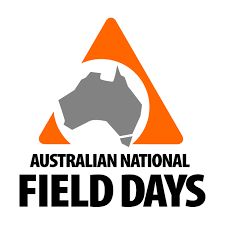 The Australian National Field Days (ANFD) are still taking site entries from businesses and organisations for this year's event to be
held at Borenore. ANFD administration manager Jayne West said bookings were rapidly rolling in for this year's event, with many exhibitors heading to the site for the first time. "We have a lot of new exhibitors booked in this year, with many bringing new technology and products we haven't seen before," Jayne said.
"Anyone interested in exhibiting is invited to call the office as we do still have sites available." "Exhibiting at live events is one of the most effective marketing mediums it enhances corporate identity, awareness and also a relationship with consumers and other business organisations." The 2107 field days will be held from Thursday to Saturday, October 26–28 and organisers are expecting about 20,000 visitors to stroll through the gates.
By aligning your brand with the Field Days, your business is also showing strong support of the rural communities. The ANFD is a
not-for-profit organisation, with all income going into site maintenance and the local region. "Given that we are located on the fringe
of the broadacre cropping area, the committee decided to add the focus of the livestock industry, which is a significant contributor to
our region's economy.
"Holding part of the event on a Saturday also means smaller producers and hobby farmers, who work off-farm during the week, can
attend." This year's event will have maximum family appeal, with more free entertainment including the thrilling Flair Action Sports performing freestyle motocross, BMX and skating stunts. Children will again enjoy the free jumping castle and giant slide, while Scar
Entertainment will provide entertainment at the bar each day.
A packed program in the Style Pavilion, including the ever-popular fashion parade and CWA cooking demonstrations, will also ensure
broad appeal. Other attractions including the art exhibition, sheepdog trials and schools education showcase will be on site again,
while the feature exhibit at this year's event will be The Australian Stock Horse Society who will have both visual and practical demonstrations.