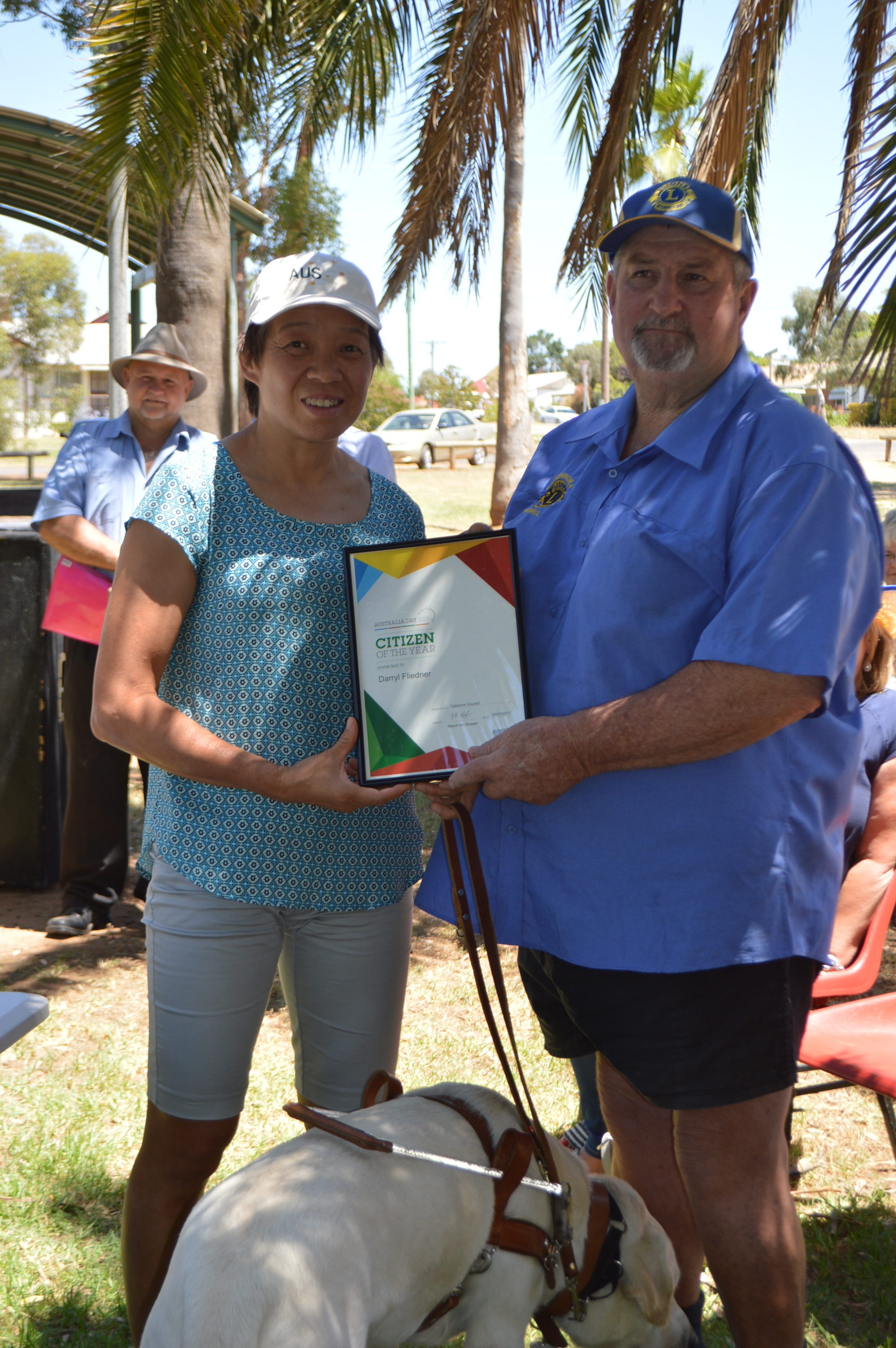 Darryl Fliedner accepting his award for Citizen of the Year from Lindy Hou.
Canowindra Cup race in full action!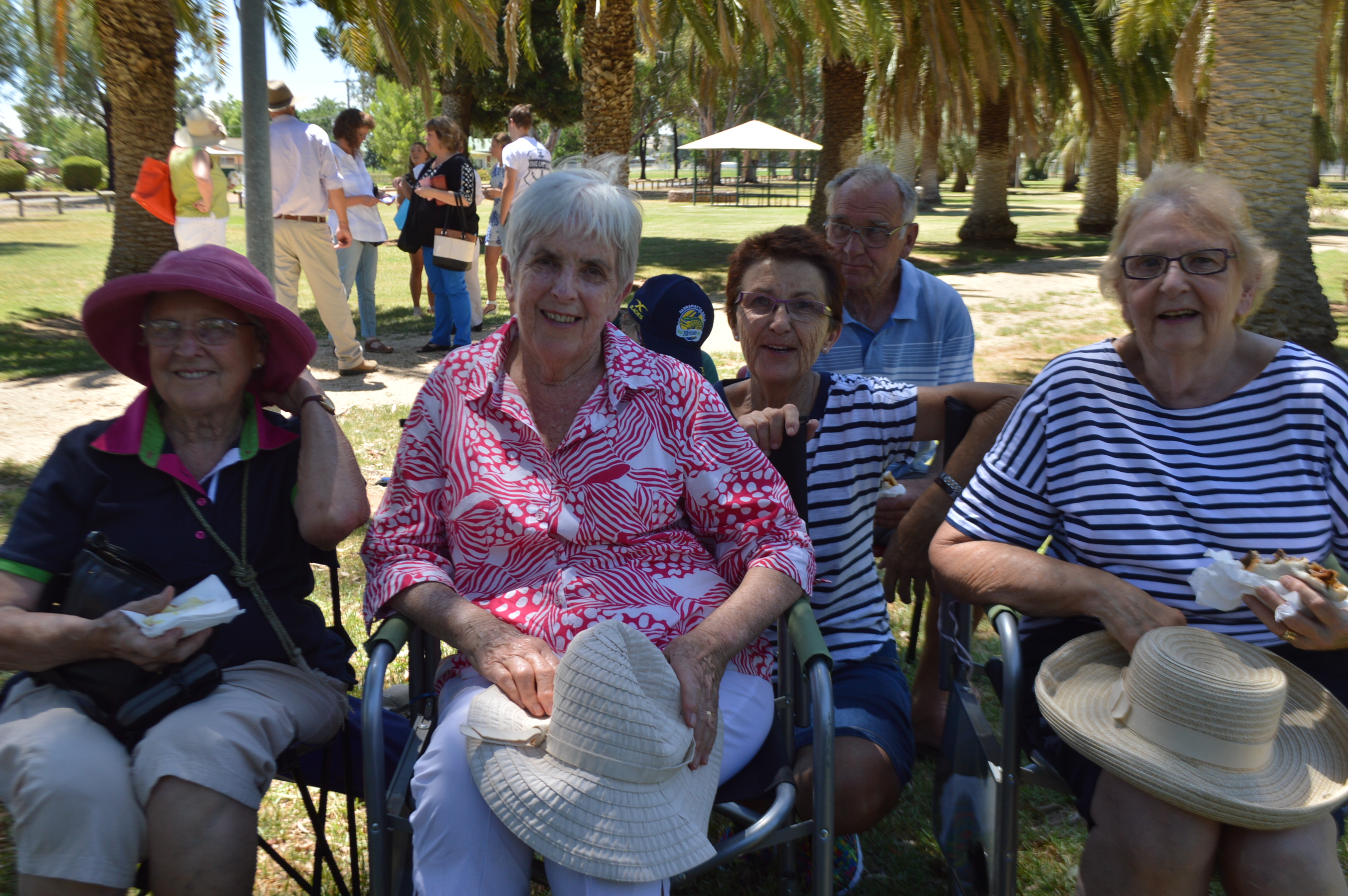 Trish Pearce, Jan Harrison, Penny Nash and Marion Wilson all enjoying Australia Day with a sausage sandwich in hand.
Lions Club members and helpers, Kay Falls, Rob Gill, Darryl Fliedner, Ron Cain, Lorn Burges, Kenneth Perry and Max Bowlden put on a BBQ for all to enjoy.
Cabonne Youth Ambassador Joanna Balcombe with proud parents Phil and Kath Balcombe.
Lindy Hou Australia Day special guest speaking of her experience and challenges she has overcome.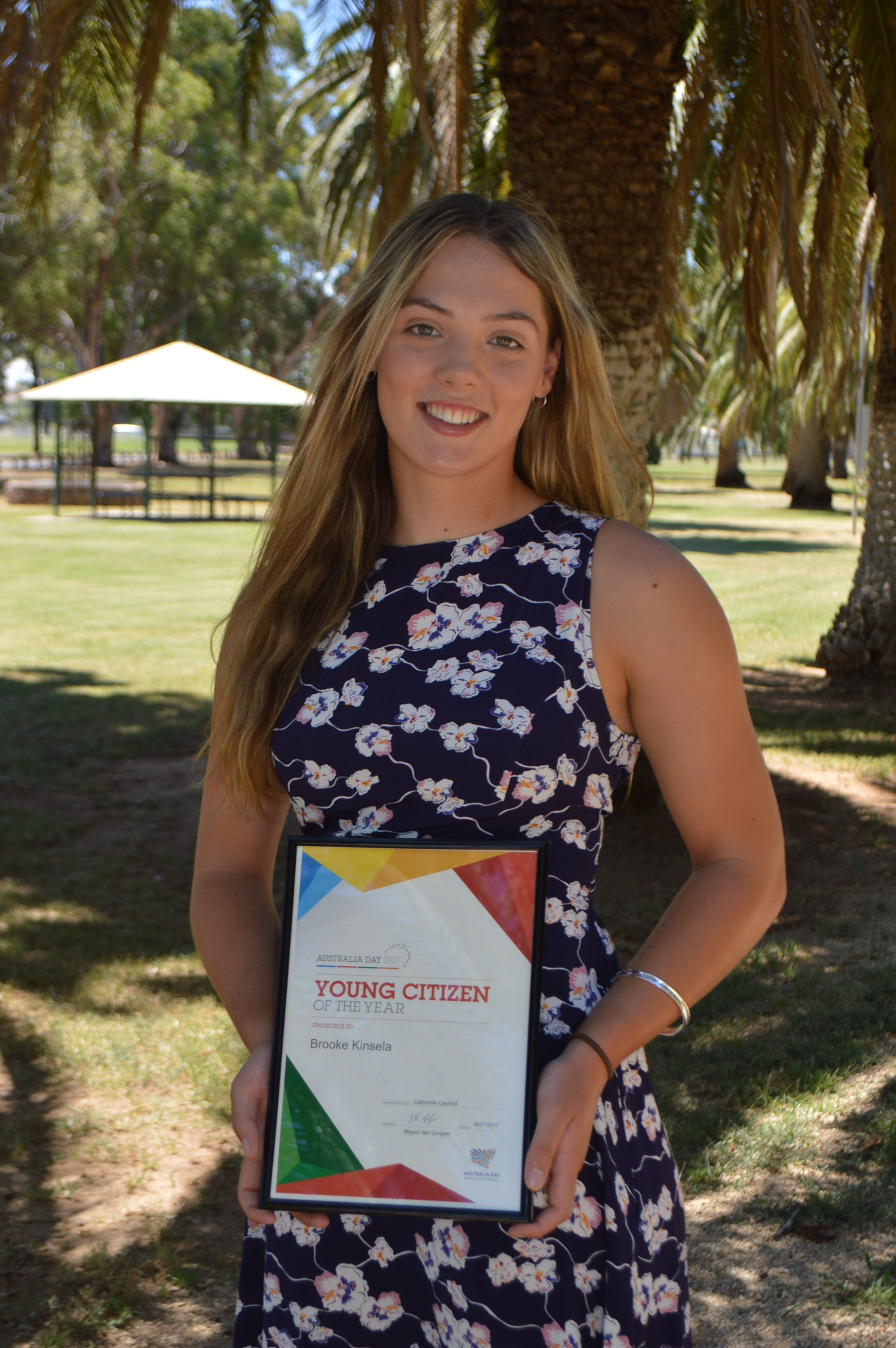 Brooke Kinsela holding her Young Citizen award.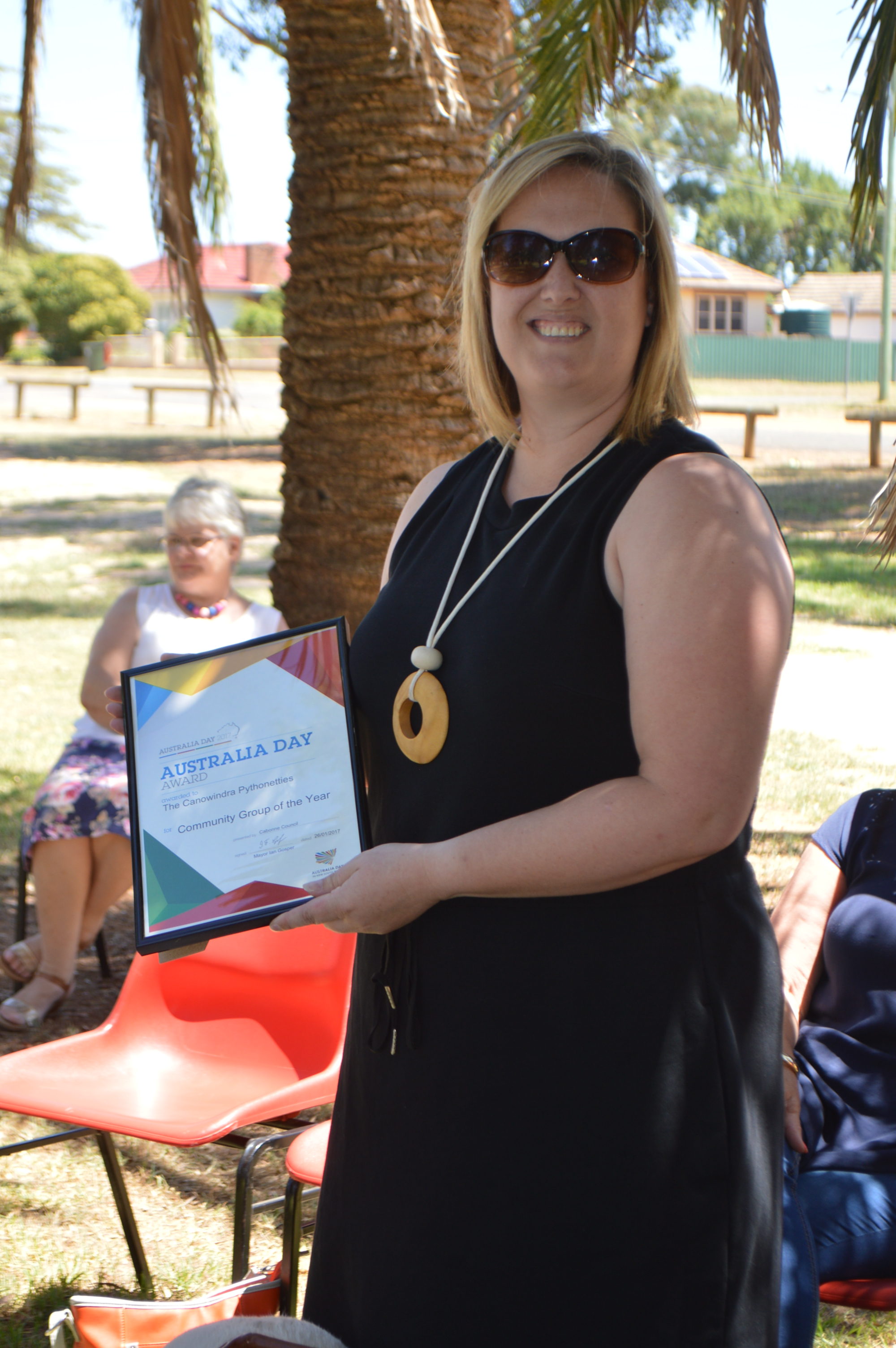 Meg Jobson on behalf of the Pythonetties with the Community Group of the Year award.
Rhys Maere accepting his award for Cargo's Young Citi- zen of the Year from Mayor Ian Gosper
Kids enjoyed the Australia Day Celebrations under the trees with watermelon in hand.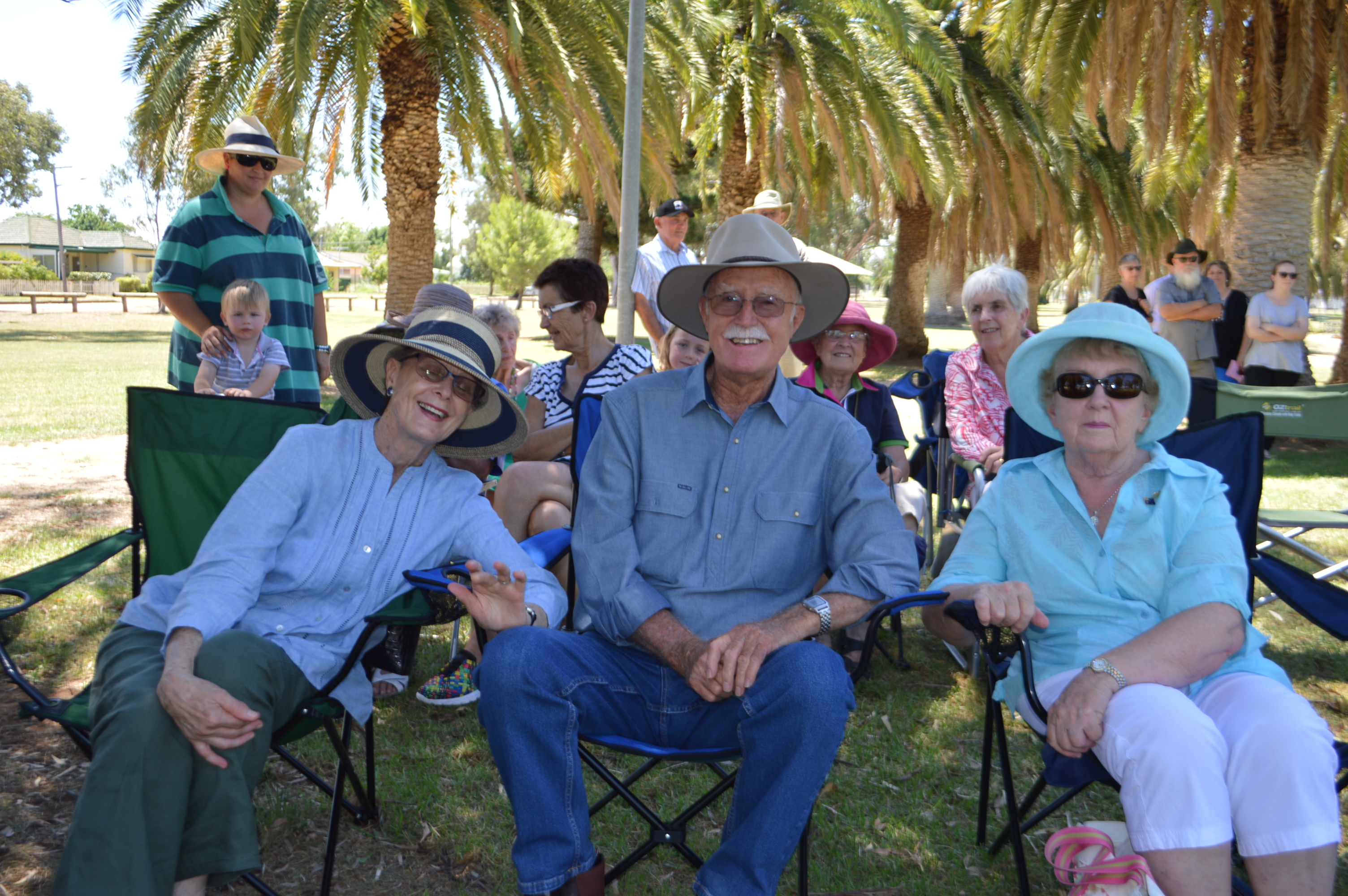 Jill and Ken Mcdonald with Miriam Loomes at the Australia Day Awards.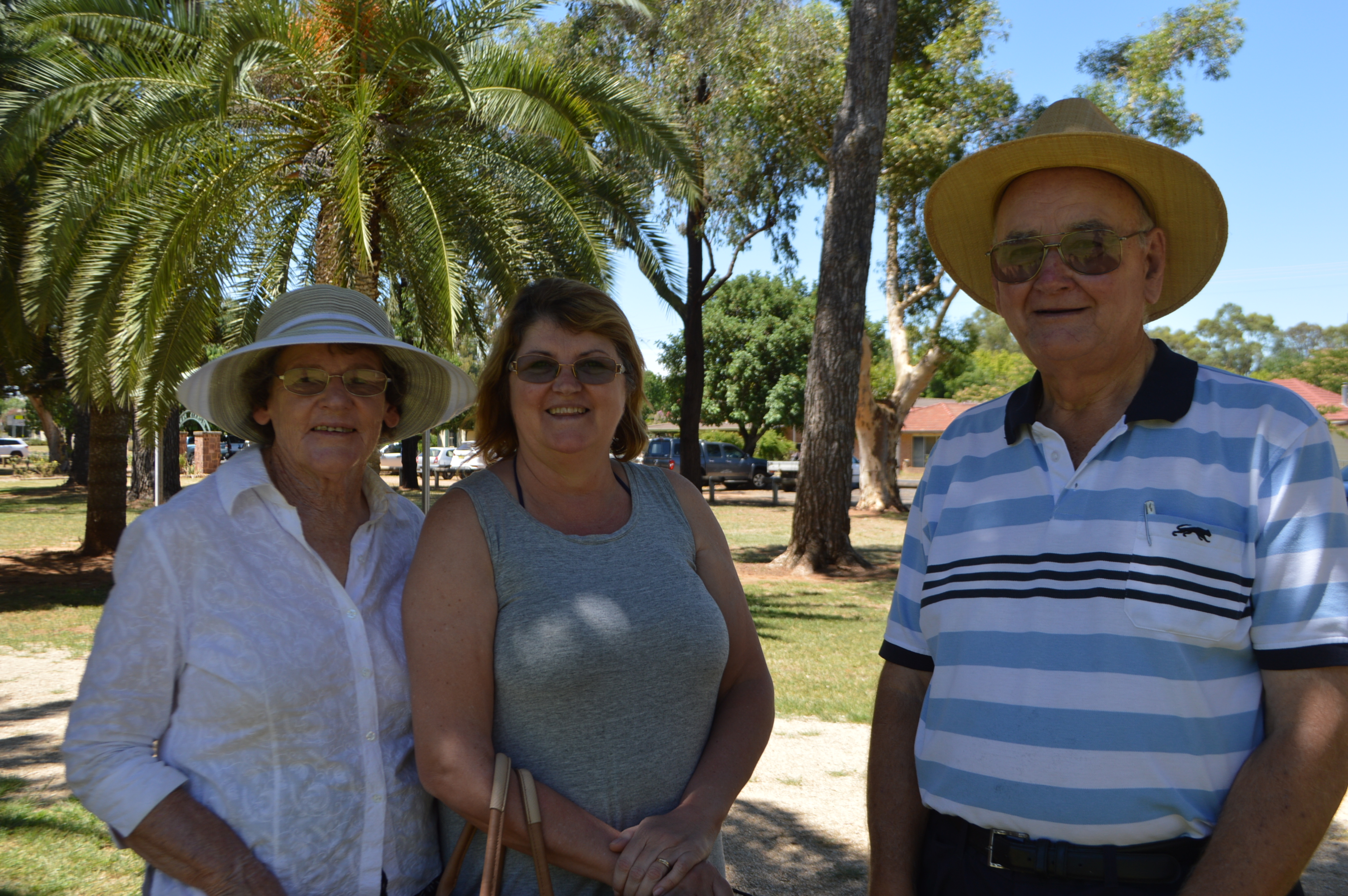 Moyna Rue, Therese Davis and Bernard Rue watching the Australia Day awards from under the trees at Morris
Good friends Brooke Kinsela and Jo Balcombe fist pumping in celebration of their awards.