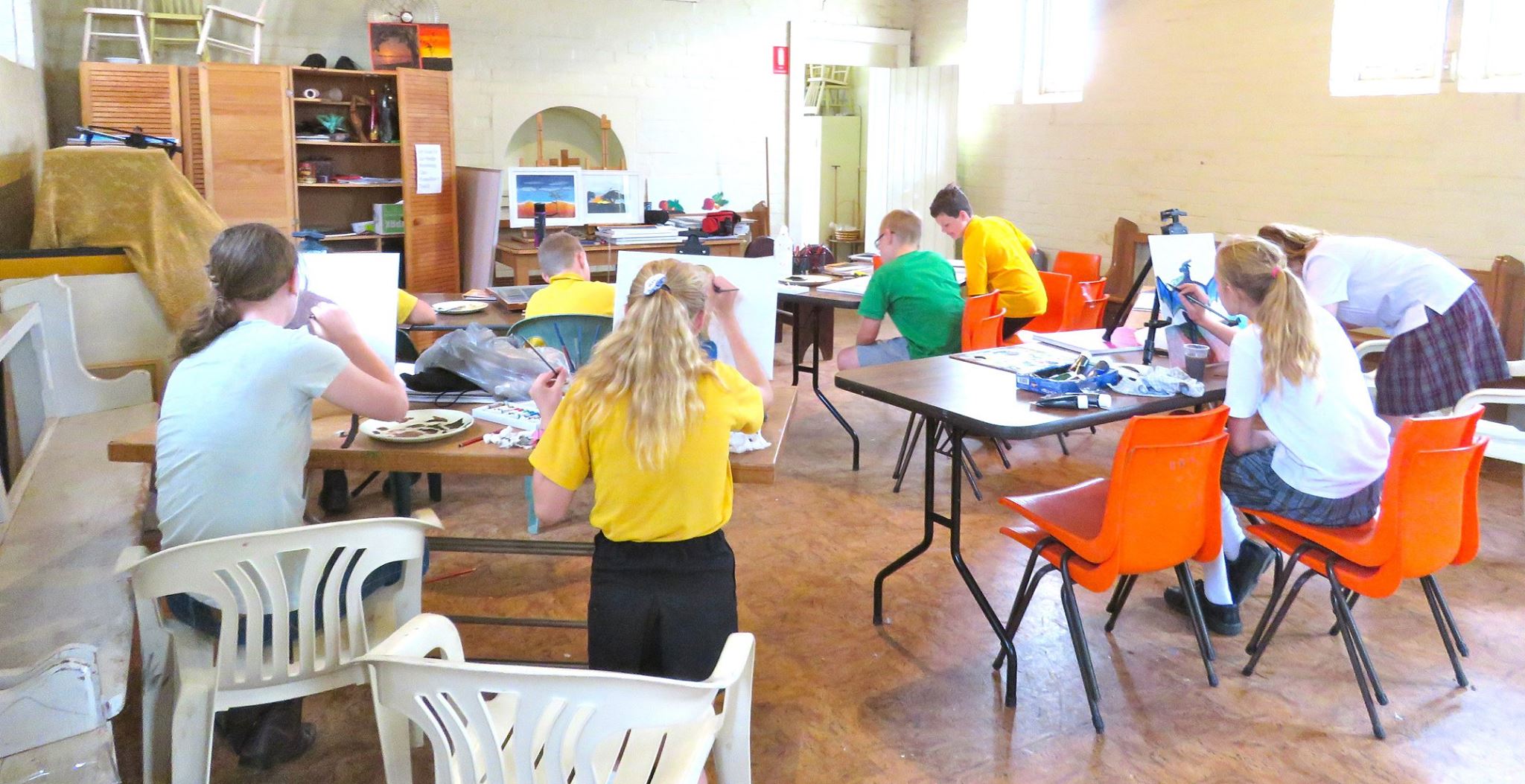 The creativity of nine local children who have been tutored and mentored by Canowindra Arts goes on display tomorrow (Friday 16th February) in a special exhibition in Gaskill Street.
They spent five months in 10 weekly sessions brushing up their drawing and painting skills and learning new ones at workshops
conducted at St Edwards Church Hall by artist Sue Hodge, with Cowra artist Ann Morton, famous for her still life paintings, teaching them how to use oils.
The exhibition's official opening is at 6pm tomorrow at 48 Gaskill Street and the show will run over the weekend, ending late Sunday afternoon. "This first mentoring program has been a big success, and we'll be running another 10-week series of workshops for kids, starting in May this year, thanks to a $3,000 arts development grant from the Sally Foundation in Orange," said Sue Hodge.
"We're hoping we'll be able to attract some older school children in the 11 to 16 year old category to join the 2018 lessons."
The workshops kick off another big year of Canowindra Arts community cultural development, with a major exhibition of artist and writer Derek Maitland's stark Vietnam War photography, themed "Impressions Of War," set down for April 20th to 29th at 48 Gaskill Street.
Mr Maitland covered the Vietnam conflict as a news feature correspondent in the pivotal years of 1967-68 which culminated with the Tet Offensive and began America's prolonged and painful withdrawal from the savage conflict.
The exhibition will mark the first time his photos have been shown publicly. The show will also feature paintings on the theme of war by Canowindra Arts artists.
By Derek Maitland