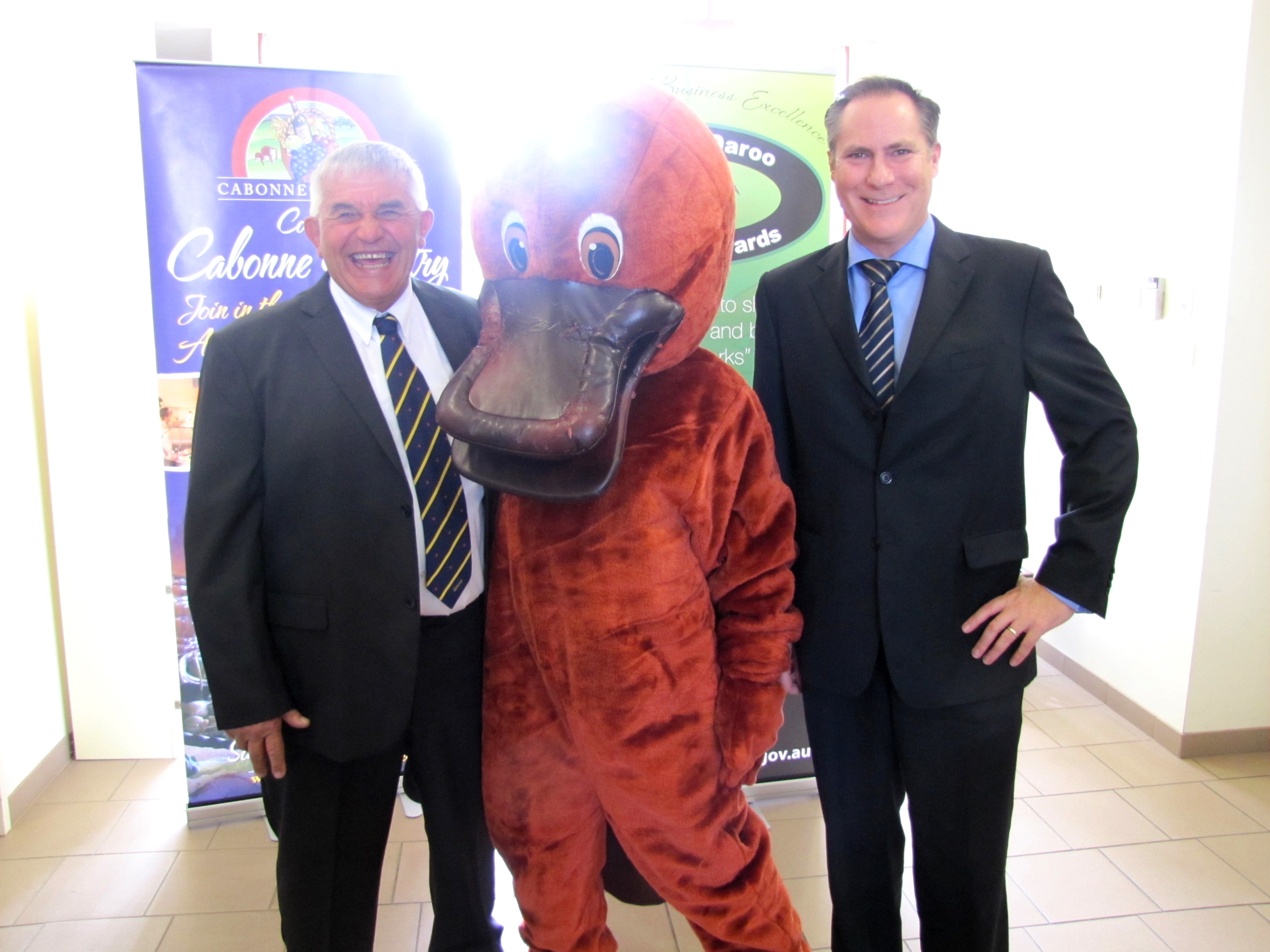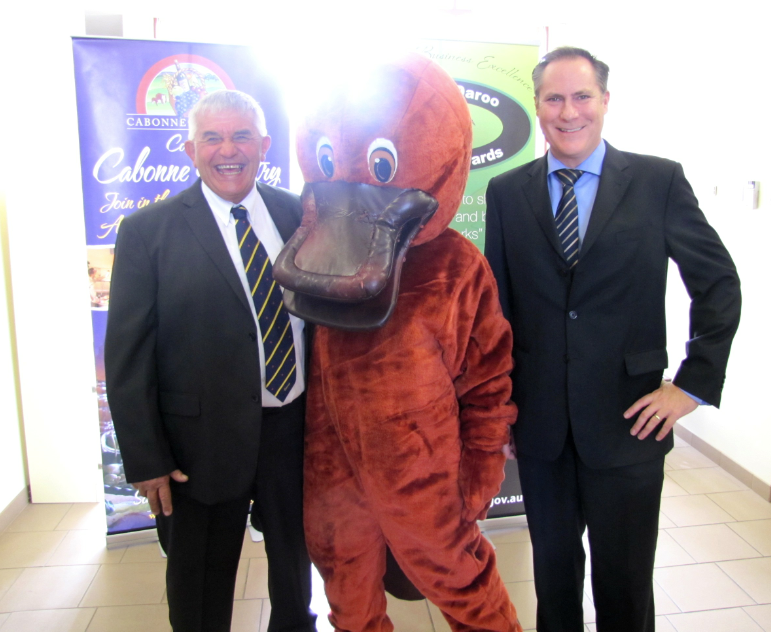 The art of running a successful business definitely doesn't come to us all, but this year's Cabonne Daroo Business Awards will undoubtedly show us how the shire's best entrepreneurs do it.
This prestigious annual contest, "recognising the achievements and contributions of Cabonne businesses and their employees," was launched in Molong on Tuesday under the theme "Arts – The Art of Business Success."
Nominations officially opened with the launch and the community has until June 30 to put forward its candidates.
As with the 2013 awards, a $3,000 TV advertising package on the WIN TV network will go to the grand winner and there'll be other awards in more than a dozen other categories ranging from hospitality to accommodation, marketing and advertising, tourism, agriculture and service operations.
We'll know who this year's winners are at a gala dinner in Molong on Friday November 7.
Cabonne's mayor, Ian Gosper points to WIN TV's advertising prize as "an outstanding opportunity to promote business to a wider audience."
Other award sponsors are Newcrest Cadia, Pulse HR, First Choice Credit Union, MSM Milling and VERTO.
Nomination forms can be obtained by telephoning the council's grants officer, Hannah Dunlop, on 6392 3267 or emailing Hannah.dunlop@cabonne.nsw.gov.au.
By Derek Maitland