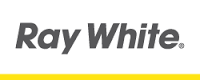 There has never been a better time to invest in property than right now, with rising rents and low vacancy rates throughout the region.
The Ray White Cowra Property Management team aim to ensure that you get the most from your investment by providing:
• Thorough tenancy history checks;
• Achieve and maintain premium market rent;
• Ensure that your property is well-maintained;
• Provide prompt and personal service;
• Treat your investment as though it was their own.
The Ray White Cowra Property Management team is led by Tanisha Whatman, who has four years experience in Property Management. Tanisha has exceptional organisational skills and is focused on providing quality service that exceeds her clients expectations. Ray White Cowra have a thorough application and approval process in place along with strict compliance to policies and procedures to ensure that your property is in good hands.
Operating since 1990 Ray White Cowra are market leaders for the Canowindra and Cowra region, specialising in Rural & Residential sales with a professional Property Management Team. Not all Property Management services are the same! We are constantly looking to improve our Property Management services and remain well ahead with the service we provide.
If you would like to discuss your investment strategies with us, we would be delighted to provide a health check on any current
investments or future purchases that you may be considering.