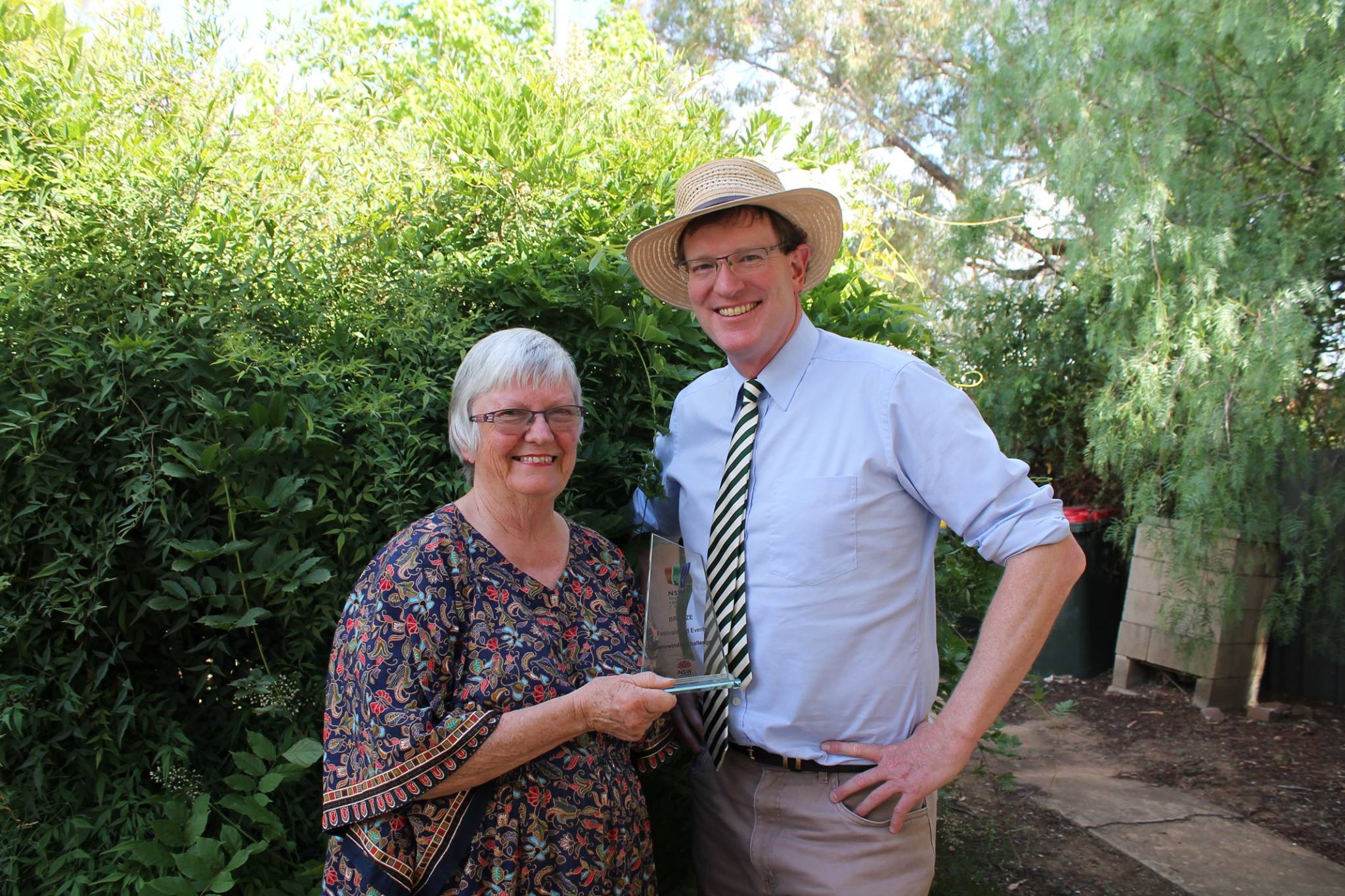 MEALS ON WHEELS HIGH TEA IN CANOWINDRA
Last week I attended a beautiful high tea hosted by Cabonne Home and Community Care and organised by Sarah Grant. It was a wonderful afternoon celebrating 50 years of Meals on Wheels in Canowindra and recognising a number of volunteers who have dedicated years to the local service.
This included Margaret Richardson who has volunteered with Meals on Wheels in Canowindra for 48 years. Congratulations to everyone involved on a terrific milestone, and thank you to Sarah for organising this wonderful event!
CANOWINDRA INTERNATIONAL BALLOON CHALLENGE TAKES BRONZE
I recently caught up with Jan Kerr in Canowindra, who with husband Graham, has been awarded bronze by Tourism NSW in the festivals and events category for the International Balloon Challenge. It is great that all of the hard work that goes into this terrific event has been recognised. Congratulations Jan, Graham and the team!
CANOWINDRA COMMUNITY RALLIES FOR NEW BANK
The big banks have pulled out of Canowindra but Canowindra is rallying and is going to form a community bank. Thank you Cheryl Newsom and the The Canowindra Phoenix for organising last week's meeting to get the ball rolling! I attended the meeting and thought it was very productive. It certainly demonstrated Canowindra's strong community spirit.
CATCHING UP WITH ROY WHITE
When I was in Canowindra recently I dropped in to see Roy White. Roy is currently working on his latest project called "The Gizmo"!
SAME-SEX MARRIAGE SURVEY -TIME TO UNITE
The same sex marriage survey gave all Australians the opportunity to have their say on this issue. And now the results are in, I believe that Australia needs to come together and unify. This unity needs to occur across both city and country communities. I'll therefore be voting in favour of the same-sex marriage legislation and I would encourage everyone in our area to accept and respect the outcome of the survey and come together in the best traditions of country Australia. Everyone, no matter how they voted, should now unite.
This week debate on the same-sex marriage legislation kicks off in the Australian Senate. I think that the debate has for the most part been respectful in our part of the world and I would hope that this will continue as the legislation passes through the Parliament.
I would encourage Senators from all parties to conduct this discussion with respect and sensitivity and to not adopt combative approaches. There are same sex couples now waiting to be married and they should have that opportunity without delay or bitterness. Having been through the survey process where everyone got to express an opinion, this should now be the moment for Australians to see their national Parliament at its best.
The Parliament now needs to legislate the will of the Australian people and it should do this promptly and in a way that unites our nation.