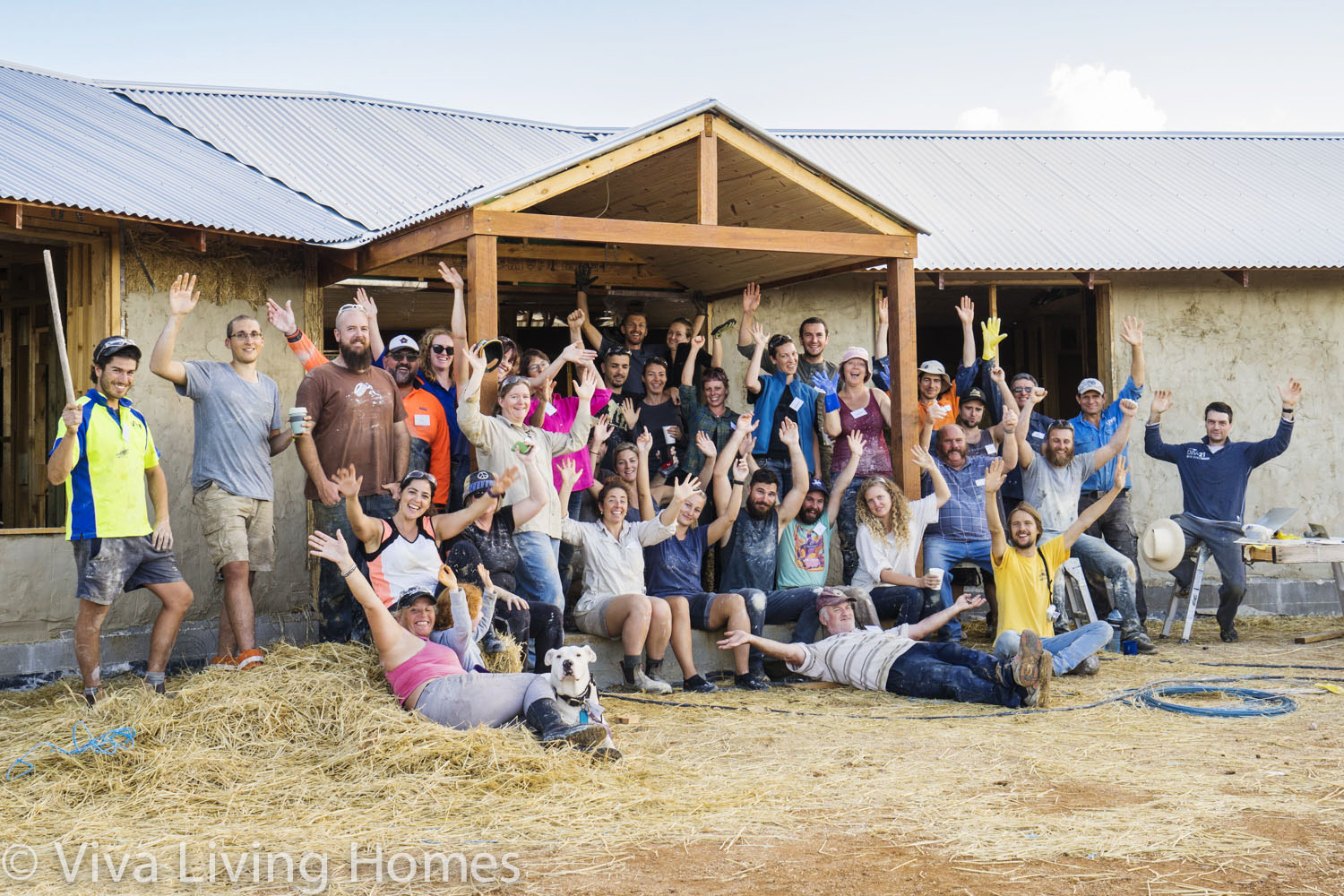 Nick and Katy Henry are currently in the process of creating an extra special house near Moorbel made from completely natural materials. The internal walls are cob (a mix of water, soil and straw) and the external are compacted straw.
To bring the idea to life the couple enlisted the help of Viva Living Homes, a building company based in Lawson. "We wanted a straw bale house but didn't think we could do it ourselves what with having three kids" said Nick; "We like the look of straw bale and natural materials have great insulate properties."
The pair bought a site near Moorbel in September 2014 from the Porter family before spending 18 months planning the design. "We only visited the site once before we bought it! At the time we were living in Newcastle but had lots of advice from Terry Porter on wind direction and where to get sun."
Building kicked off early January with a workshop for people interested in learning the straw bale technique. 40 people descended upon the site to get stuck in, some even camping out there and one lady bringing her pet Joey, "it looked like a festival!" said Michele Porter.
"Considering we spent 2015 planning it's been like a steamroller. The kids had clumps of mud in hand and were wiping down the walls, they were in their element!" said Katy. "The kitchen guy comes next week and glass arrives to begin work on the interior. We couldn't have done it without our family's help and Justine from Gaskill Greens has been a big support."