Greg Hamilton from Windradyne Poll Dorset Stud said, "It is definitely becoming one of the most common sheep. This year lamb prices for suckers and old lambs have been very good with $7 a kilo. The event looks to be pretty good, I won't be competing but I will be helping out with the stewarding".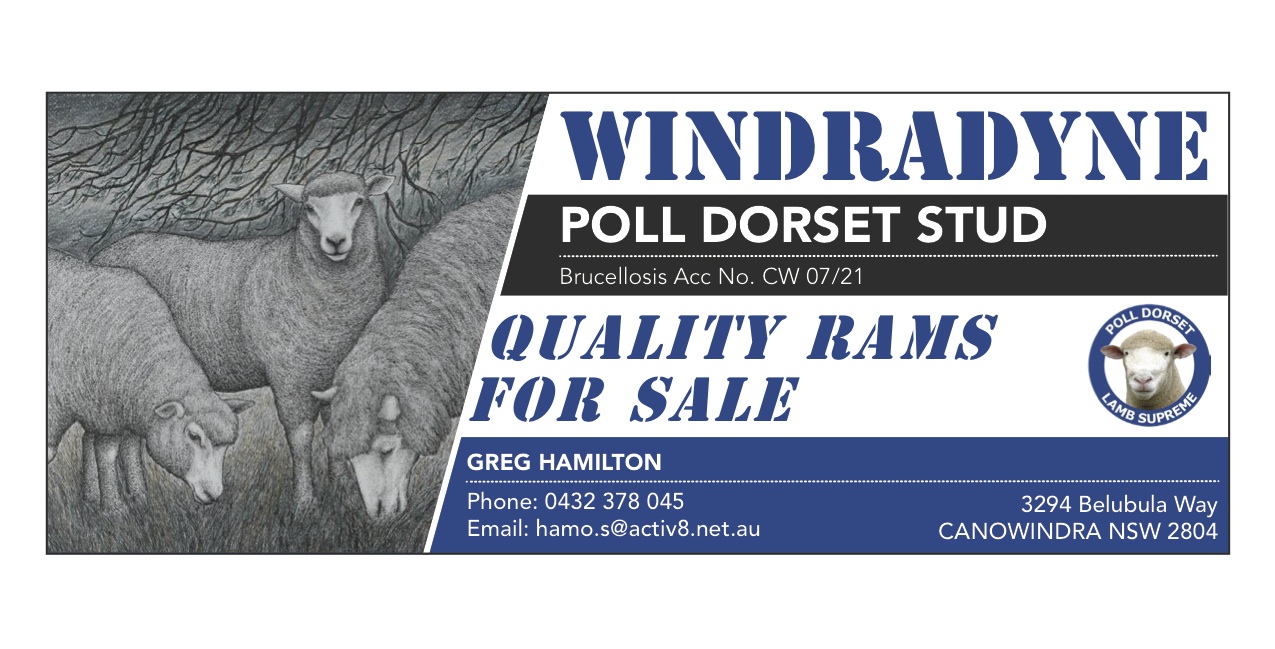 Robbie Lawrence from Goonigal Poll Dorsets said, "We don't have any lambs to show this year but we will certainly be go- ing along to the event. The year has been very good and it looks to be very promising. Poll Dorsets are becoming more popular in this area, as they are the best prime lamb producers and are fast growing".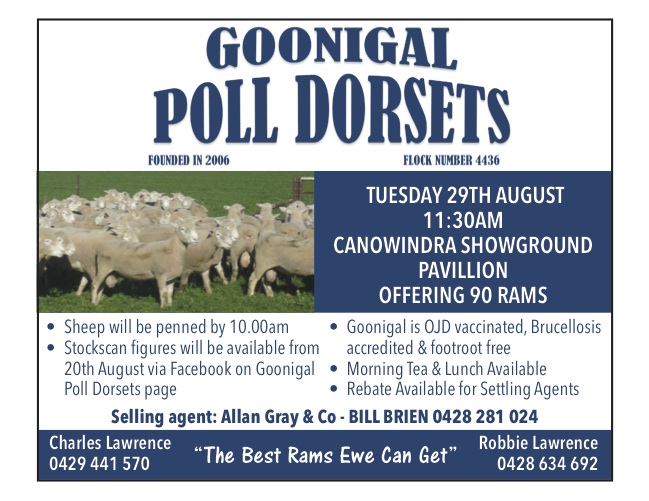 Chris Marr from Gererdan Poll Dorsets said, " I will be helping behind the scenes at the event. We should see some strong competition this year. The season has been great with ram sales at an all time high, off the back of the strongest prime lamb market".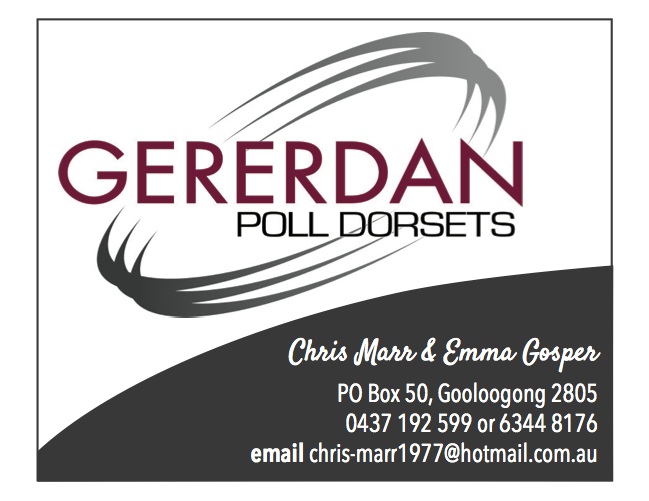 Joanna Balcombe from Cranbrook Poll Dorset Stud said, "The year has been really good and we will be taking some sheep to the Cowra NSW Poll Dorset Champion- ships including some of the new drop of lambs.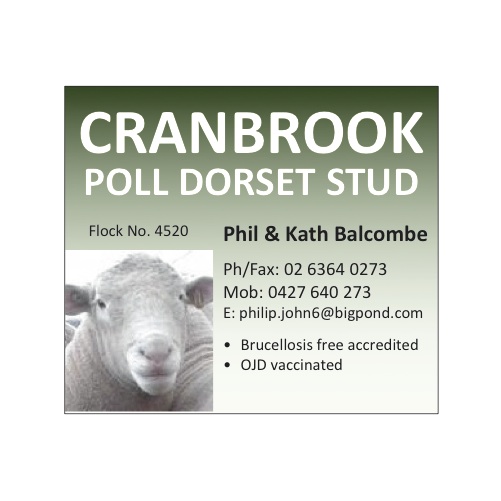 Mark Boland from Milacy Poll Dorset Stud said, "We won't be showing this year as unfortunately I will be away, but we still really support the show. The season has been really good and we continue to supply high quality rams for farmers."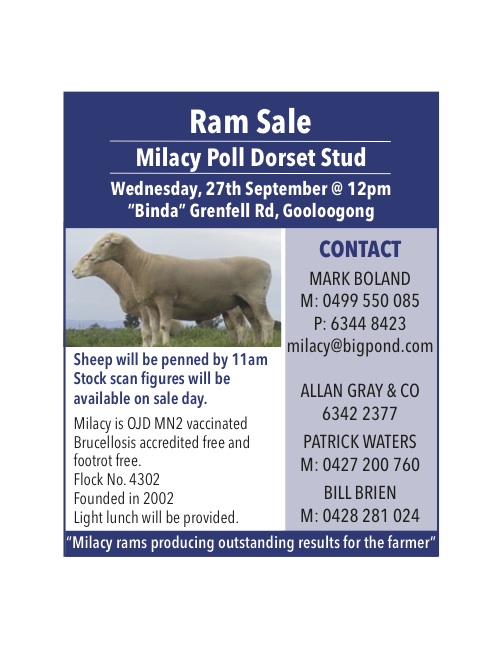 Roger Traves from Pine Creek Poll Dorset Stud said, " I will be Chief Steward at the show and we will be entering into a number of different classes, the competi- tion looks like it will be really strong. It has been such a good season, with our small acreage we have been supplementing food to maintain that early growth.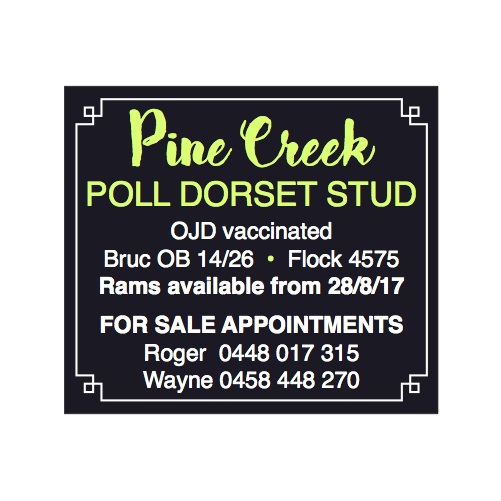 Victoria Patterson from Kinellar White Suffolk Poll Dorset said " We are showing poll dorsets at the Bromar Cowra NSW Poll Dorset Championships. We will be exhibiting a couple of Rams and some April 2017 drop ram lambs and ewe lambs. The combination of high growth rate genetics and a good season has the lambs looking very competitive.