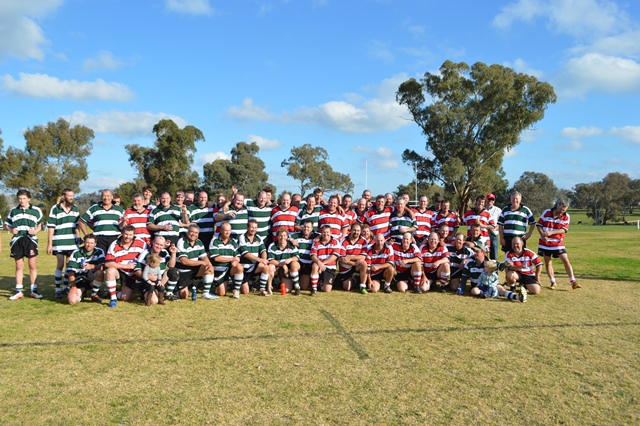 Between 800 and 1000 people turned out on Saturday at Cudal Sports Ground to honour Ben Mitchell, who is remembered as a 'top bloke' and a 'great mate' by all who knew him. This number was reflective to the respect that Ben augured both in life and today.
The figure raised is in the vicinity of $12,000 and will be used to build an all-weather shade structure at Dean Park in Ben's name. Ben's partner Ange and children Hamish, Skye and Harriet were the most important thing in Ben's life and consequently the Committee will be directing significant donations to Cudal Public School and the Cudal Community Childrens Centre.
Special mention should be made of all who supported the day, including the many volunteers, Lions Clubs from Cargo, Cudal and Canowindra, the  P & C Association, and  Cudal Bowling Club.  Also Canowindra Pythons who gave up their home game to support their former arch rivals but more importantly, a great mate.
People travelled from all over to support the day with many past players taking part in the Cudal Reds versus Cudal Greens match, where the No. 8 player was the Player of the Match.  Legendary Umpire Pat Coughlan controlled this game and there was a huge sigh of relief when the final whistle blew from all those who had trained so hard for this game.
By Cheryl Newsom