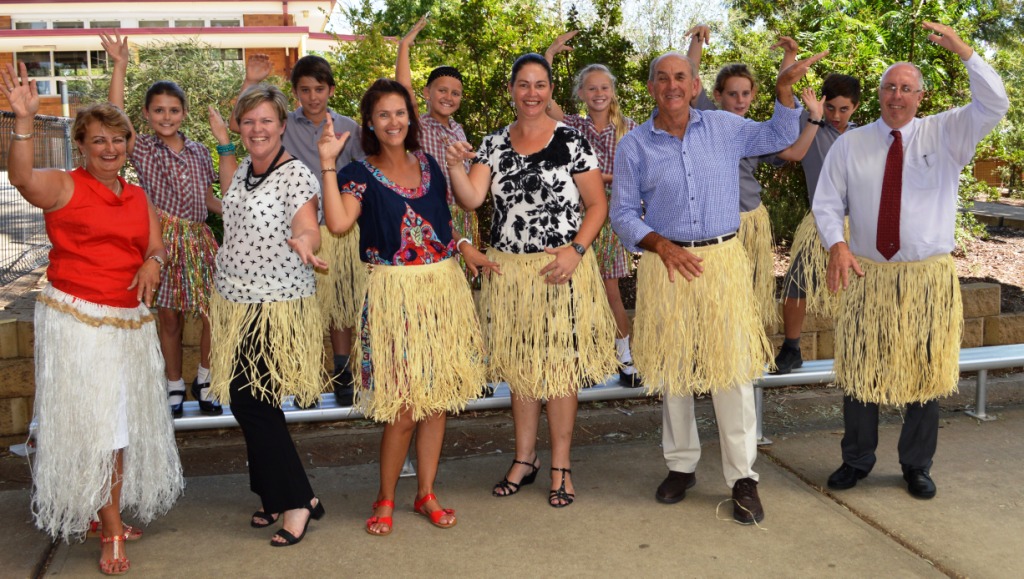 Grass skirts are being dusted off, shop windows are being decorated, school children are preparing their floats and excitement is building as we countdown to the 2016 Cowra Festival of International Understanding!
This year's guest nation, the Kingdom of Tonga, will be helping Cowra celebrate with special guest Her Royal Highness, Princess Angelika Tuku'aho of the Kingdom of Tonga. Joining the Princess will be a large contingent of visitors from the Tongan community bringing their traditional dress, cuisine and performances to various events across the 10 day Festival.
The jam packed programme includes a traditional Tongan Umu (or hangi, a type of delicious in-ground roast) at the Festival Carnival on Saturday 12th March, along with a world record attempt for 'the largest gathering of people in a grass skirt'. Sports fans can watch a Cowra versus Tonga rugby match on Friday 18th March and Cowra's first 'Colour Me Happy' colour run will commence at River Park on Sunday 20th March which is a 3km run that promises to be filled with powder, bubbles and lots of laughs.
Other highlights include a street parade, an International Womens' Day Luncheon entitled 'Tongan Women in Conversation' on 13th March, Lunchtime Theatre at the Cowra Civic Centre on the 15th and 17th March and a Youth Ambassador Civic Reception at the Cowra Services Club on 19th March.
Tonga is a Polynesian Kingdom of more than 170 islands inhabited by 105,000 people who are renowned for being friendly and approachable. The official opening of the festival will be on Friday 11th March at 6pm on Darling Street so grab your grass skirt and shake on over to Cowra to join in the celebrations and help break a world record!