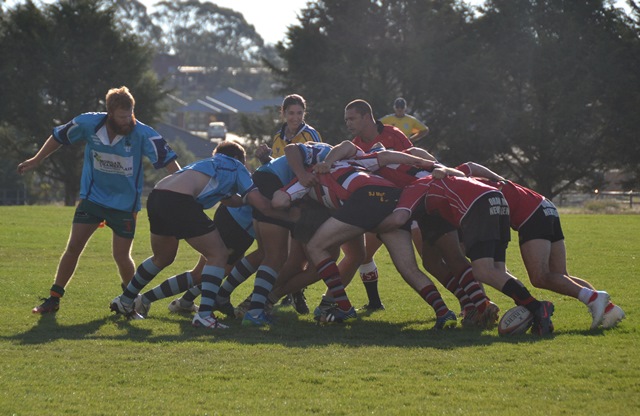 It was a great start to the season for the Pythons, who were runners-up in the Orange City Rugby Invitational 10's Division 2 Final. With half the team not able to play, a fair few being in Melbourne for Aaron Woolley's bucks party, the Pythons only entered 12 players deciding to enjoy it and not take the day too seriously. Pythons lost to Orange City Colts 26-5, won against Island Boys 19-12, won against CSU Aggies 10-0 an then went down to Narromine 28-12.
The boys were set for a much needed ale when it was announced they came 4th in Division 2 and had to play the number 1 qualifier Orange City Colts in the semi-final. The Colts had a few seniors in their side to boost the forward pack so luck was against the Pythons. Half time score was 7-7 but Orange took the lead 12-7 in the second half. With seconds remaining the Pythons also scored, making it 12 all. The game then went into golden and the Python scored meaning they'd reached the final!
Unfortunately Jack Beath hurt his shoulder during this game and was sent to hospital. This mean the Pythons had to play Narromine one player short. The Pythons put up a gallant effort but went down 28-7.
Mick Grant, Jack Knight, Craig McKenzie, Jake Baker, Jack Beath, Ben Schaefer, Will (Cazza) Ryan and Tom Roth all played exceptionally. Next Saturday 28th March the Pythons will have a trial against a Wagga Aggies side at Cowra.