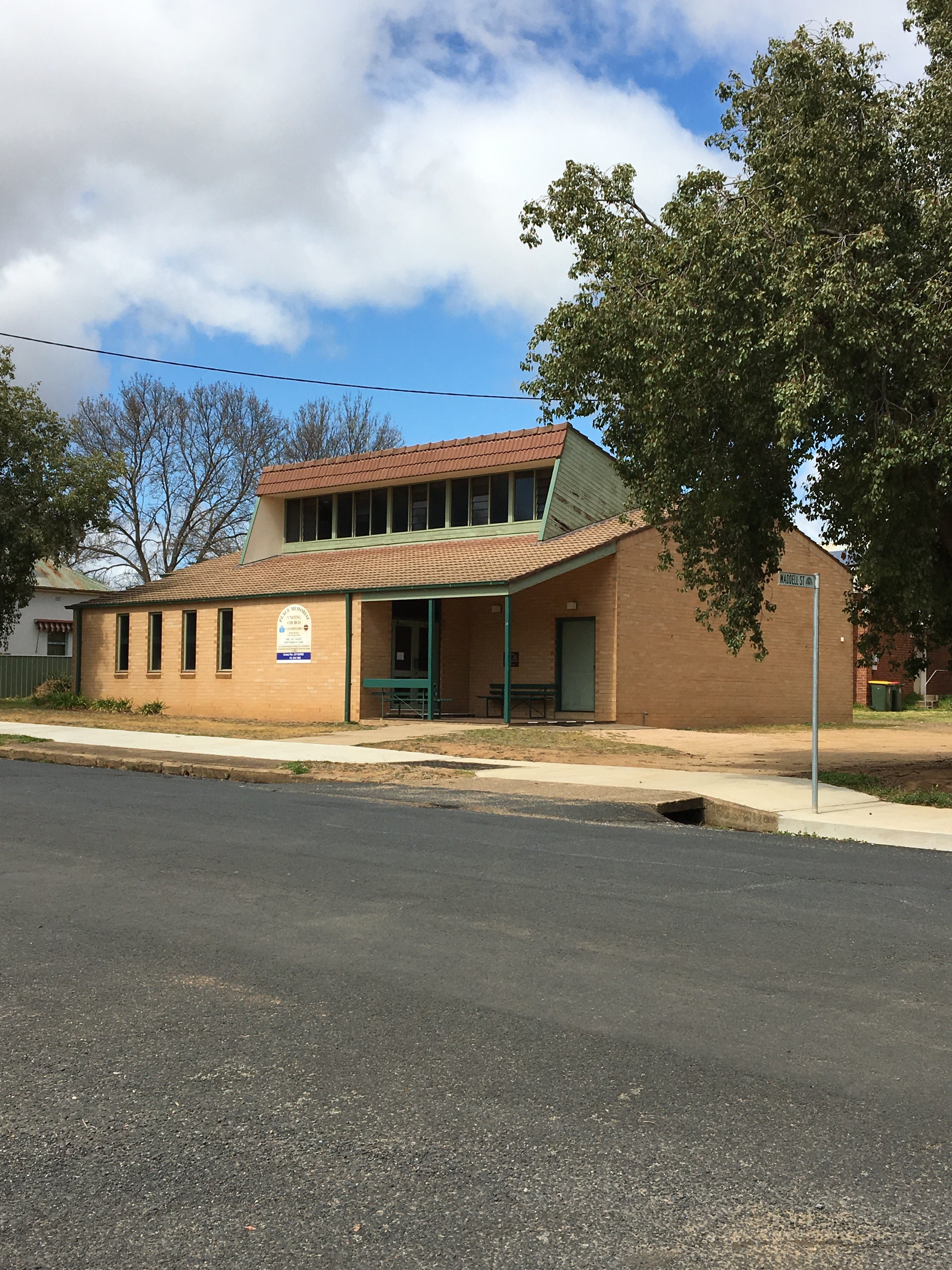 The Canowindra Uniting Church invite the Canowindra community to the 50th Anniversary of the opening of Peace Memorial Methodist Church on Sunday 13th October 2019.
In 1968 the Canowindra Methodist Trust supported by the congregation decided it was time to replace the existing building which had served them well since 1911.
With the vision, support and leadership of Mr Athol Brown, the decision to rebuild was agreed to by members who pledged very nearly the total cost of $31,000 which was paid off over a few short years after its completion in 1969.
Under the guidance of Architect Mr Phillip Nolan (Bathurst) an environmentally sensitive building was designed with under floor heating for the cold winters and high and low windows for cross ventilation for the hot summers. Mr Reg Sawyer (Canowindra) was contracted as the builder.
In 1970 the Canowindra congregation entered an agreement with the local Presbyterian Church to form a Joint Parish. This was unique in NSW and was a precursor to the formation of the Uniting Church of Australia, which was inaugurated in 1977.
In 2004, the Uniting Church Congregations of Canowindra, Cranbury and Cudal and Anglican Churches of Woodstock and Canowindra formed a Cooperating Parish in Canowindra and district, again unique in NSW. For the past 15 years the joint congregations have held services at Peace Memorial Church during the winter months, taking advantage of the forward thinking of the underfloor heating.
The next step in the life of Peace Memorial Church is a planned redevelopment into a Community Life Centre.
A special service will be held at Peace Memorial Church at 11am on Sunday 13th October followed by a luncheon at the Canowindra Bowling Club at 1pm for $25 pp. RSVP by 8th October to Christine Sampson on 0405 441 045.