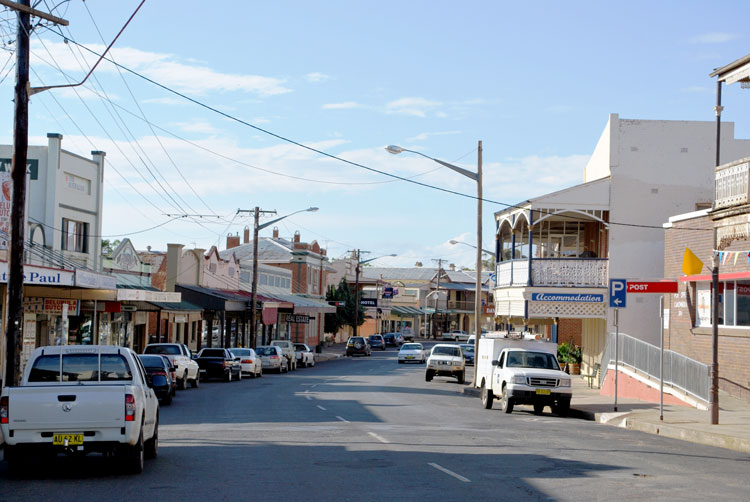 With every village in Cabonne either having completed or meeting to discuss their Master Plan for their Village, it is now Canowindra's turn. A Master Plan is an essential component of a plan to ensure the future viability of our village, create opportunities for Canowindra, and enable Canowindra to enhance its community assets and attractions. This Master Plan will link into Cabonne Council's Strategic Plan for Canowindra. What do we want the village to look like in 5 year's time? What can we do to attract more people to the village, either as tourists or residents? What section of the village needs redeveloping?
Come along to the Public Meeting to be held on Wednesday 13th November at 7 pm and have your input. Whether as an individual, association, sporting club, or business, Canowindra needs you.
Organisations are urged to attend with an elected member to de-liver a short five minute presentation on what they see as the future for Canowindra.
Following this meeting, a Canowindra Community Action Plan Working Group will be set up; which will commit to establishing the following actions:
Coordinate Canowindra's future through a Master Plan, Precincts (Museum, Sporting) and individual developments.
Communicate with the Canowindra Community (inclusive of Cultural and Heritage).
Develop Tourism in Canowindra to its full potential.
Plan Infrastructure and Projects.
Apply for Grants – Federal, State and Local Governments.
Importantly!! work with Cabonne Council to include these projects into Council's Strategic Plan.
Be Part of the Future of your Village. For more information contact Jenny Weaver on 02 6344 1335, Cheryl Newsom on 0411 211 065 or any member of the Canowindra Business and Progress Association.