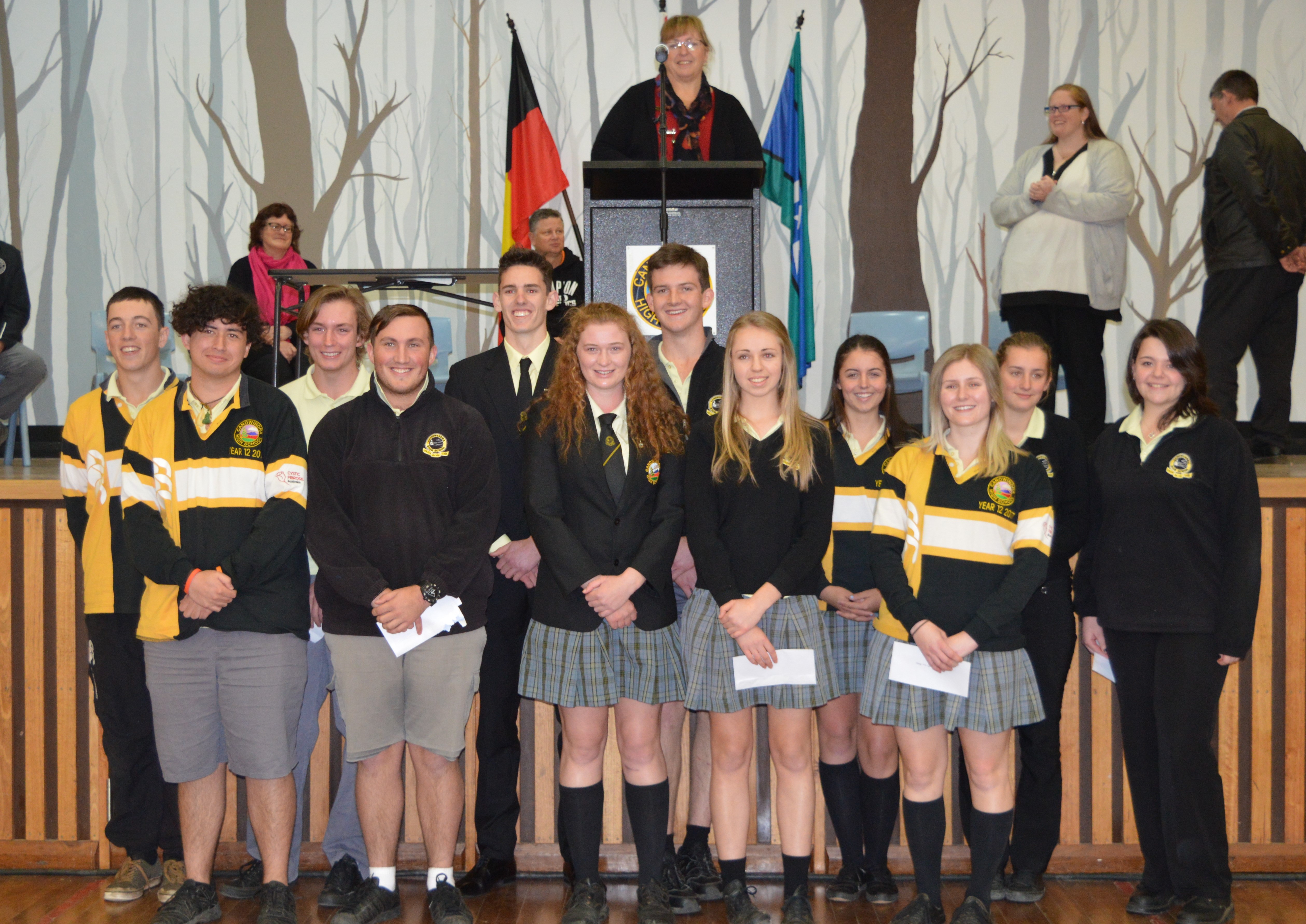 The 2018 Canowindra High School Senior Student Leaders were announced at the term 3 assembly held on Tuesday morning in the School Hall. The announcement followed a performance by the choir along with the presentation of merit certificates, Cabonne Reading Day certificates and Junior Judging certificates acknowledging the effort and achievements accomplished by the students throughout the term.
The outgoing 2017 leaders; Captains Joanna Balcombe and Ciaran Etty, Vice Captains Adelaide Ellis and Jack Traves and Student Leaders Amelia Holmes and Cody Smith announced their replacements for next year as Captains Julia Stanley and Will Wright, Vice Captains Alana-Rose Cramer and Ashley Frost and Student Leaders Mackenzie Lazarou and Angus Fisher.
This year's captains Joanna and Ciaran welcomed the new leaders to the role and wished them the best of luck and acknowledged the importance of senior student leaders and the 2018 captains Julia and Will thanked the outgoing leaders. Principal Neryle Smurthwaite said, "It has been a pleasure to work with the current leaders and I look forward to working with the new school leaders who I am sure will continue the great work. The 2018 group are very strong minded and I am sure they will do a fantastic job."
The Year 12 Farewell assembly will be held on Friday 22nd September at 10am to celebrate the completion of 13 years of schooling by the year 12 students. Parents, family and friends are all welcome to attend. The 2017 year 12 students complete their formal schooling this week and will begin to prepare for their HSC exams which commence on Monday 16th October.
All the best to the year 12 students and congratulations to the new leaders of Canowindra High School for 2018.