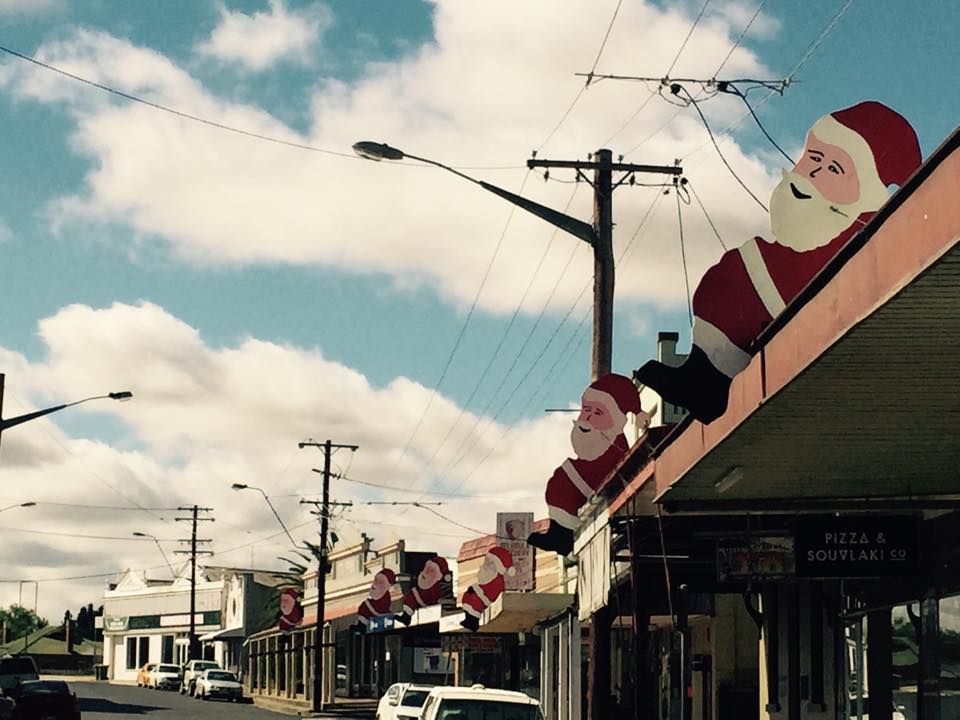 This year, Cabonne Council have combined with the Canowindra Business Chamber to invite all local businesses to celebrate Christmas by throwing their creative energy into your retail windows by way of lights, decorations, stickers and anything else that
comes to mind. This will help create a special Christmas experience for locals and visitors. The competition was launched on Saturday 26th November and the judging will take place on 23rd December, 2016.
The first prize is $300, second prize is $250 and third prize is $150 and all prizes will be in the form of vouchers to be redeemed in any of the local Canowindra businesses. People's choice voting boxes will be located in each business this week and there will be 3 $100 prizes for the winners in the People's choice.
The Chamber will be holding their Christmas party on Wednesday 14th December at the CWA Hall, and all businesses are invited to attend.