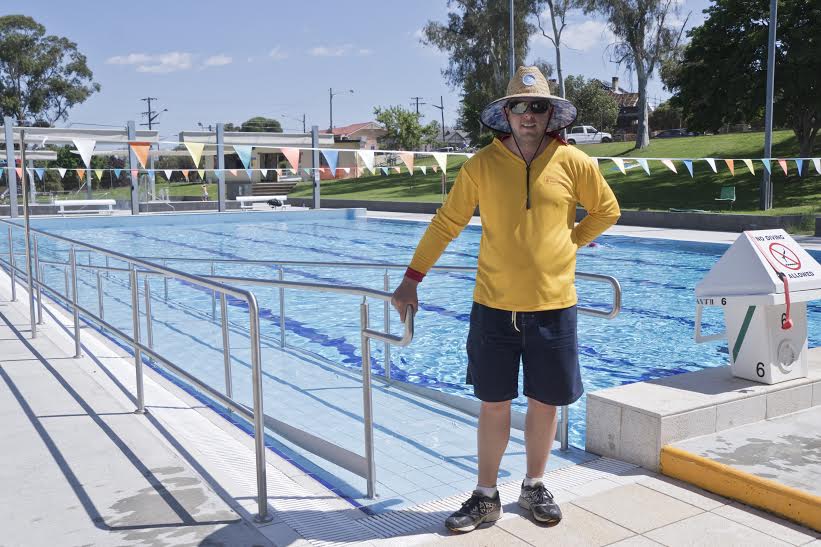 The renovations to Canowindra Swimming Pool that were completed in 2013 saw the addition of a ramp entry to the pool and now manager Jarrod Strange wants to finish what was started with the purchase of a water wheelchair.
"Before the renovations we had an aqualift chair that was anchored into the ground and would lower the person into the pool using a hydraulic water system," said Jarrod. "When the renovations were being done, the anchor
was removed so we can't use it anymore." "We asked Council to buy the wheelchair because the plan had been to put the ramp in and then get it, but they knocked it back."
Jarrod and Lisa are hoping to purchase a $2,500 PVC wheelchair that can carry up to 200kg. Local mother Kim Roberts has taken it upon herself to lead the charge to fundraise $2,000 for the cause. Having taken to the popular crowdfunding website 'Go Fund Me' to ask for donations, Kim hopes that the
town will get behind the cause. "The chair isn't only for people already in
a wheelchair but for people with poor mobility," Kim said. "There are a lot of people in town that would use the wheelchair and people with disabilities from other towns would also travel to use our pool because of the ramp, but without the wheelchair it can't be used as intended."
"It is disappointing that our Council won't finish what is a fabulous pool makeover, but as a community we can pick up the slack and finish it off."
Donations can be made online at www.gofundme.com/mc6nynpg or at the Canowindra Swimming Pool.